sponsored
When visiting Disneyland from November 9th – January 6th, 2019, you can expect to see holiday decor. But did you know they also release seasonal festive food during this time?! Here is the best holiday food at Disneyland!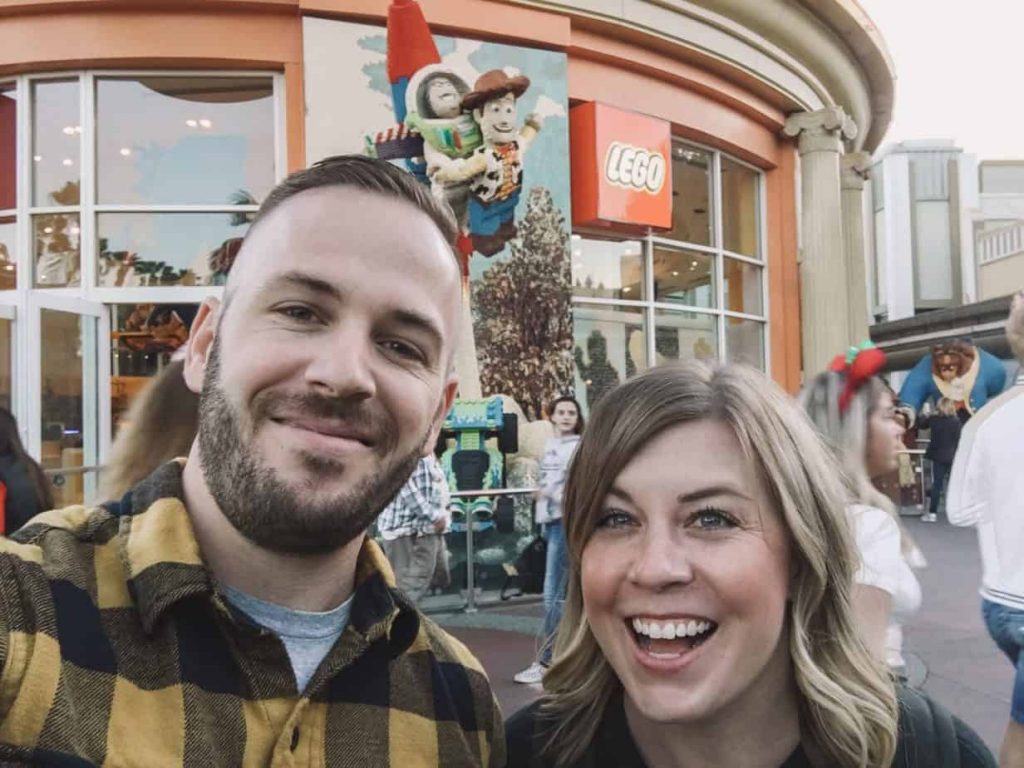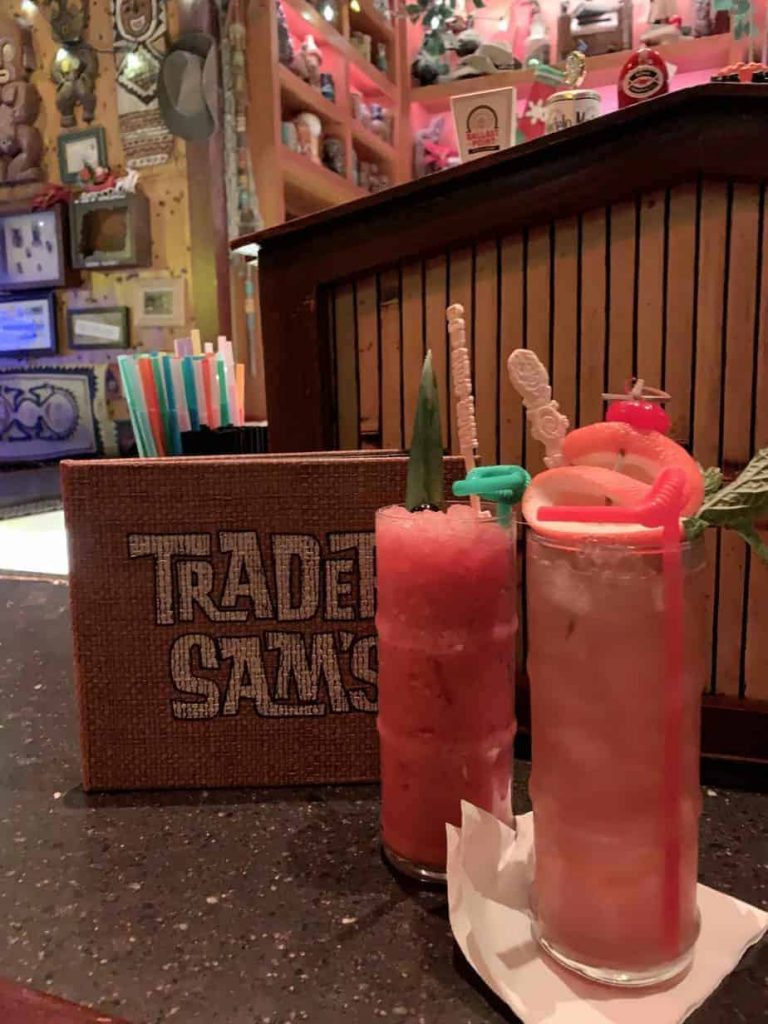 We started off the weekend by having drinks at Trader Sam's since it was Connor's first time! If you have not visited this bar, it's located by the pool at the Disneyland Hotel. So it's really easy to access from Downtown Disney!
At Trader Sam's Enchanted Tiki Bar, you can find these seasonal drinks
Sam's Slay Ride: honey-flavored whiskey, orange and ginger liqueurs, Sam's Gorilla Grog, lemon juice, and cinnamon syrup garnished with a mint sprig and a cherry
Rum Around the Christmas Tree: spiced rum, lemon juice, simple syrup, apple juice, and ginger syrup garnished with an apple slice dusted with cinnamon
Under the Swizzletoe: chartreuse liqueur, pineapple juice, lime juice, and falernum syrup dusted with cinnamon and nutmeg and garnished with a mint sprig
After drinks, we strolled around Downtown Disney and then visited The Grand Californian to see the giant gingerbread house and get a treat!
Seasonal Treats at The Hearthstone Lounge inside The Grand Californian
Hot Chocolate with Rum
Hot Cider with Rum
Hot Chocolate with Peppermint Schnapps
The next day was our only full day at Disneyland. We had a few bucket list items to get through for Connor since he had never been on the Monorail, the train, Finding Nemo, and Tom Sawyer Island.
In the middle of the bucket list, I tacked on all the holiday food I wanted to try!
Walking around the park can definitely drive up an appetite. At California Adventure Park, you can find the Festival of Holidays celebrating all holidays with music and lots of food!
Make sure to pick up the Disney Festival of Holidays Tasting Passport at any of the marketplaces to guide you through your journey. As you visit each marketplace, get your passport stamped and when you've filled your passport, you'll get a special completion stamp!
Making our way through, we ate:
Turkey & Stuffing Tamale with Cranberry Relish
Chorizo Queso Fundido with House-made Tortilla Chips – our favorite and we ate this three times!
Jalapeño Latkes with Chipotle Crema
They also had specialty drinks to pair with each of the marketplaces. I had a white wine flight!
But the treats didn't stop there! My brother is a huge fan of churros, so we had to try one of the seasonal flavors. This one was sugar plum!
On our final day, I wanted to take my brother to a special restaurant. We had to make reservations in advance, but we dined at the new Lamplight Lounge.
With the revamp of Pixar Pier, Ariel's Grotto was newly imagined as the Lamplight Lounge. Definitely take your time and walk around the restaurant to see all the Pixar gems!
Connor worked his way through the burger, but I needed his assistance on these lobster nachos. They were GIGANTIC!
After a few more rides, we needed to head off to the airport to catch our flight back home. With a long weekend of walking (15 miles!), eating, and having fun, it was one for the books. Maybe we need to start a twin tradition and go to Disneyland every Christmas!
We had some of the best holiday food at Disneyland. I am partial to their gingerbread cookies! If you have been to Disneyland during the holiday season, what food items are on your must-have list?