A little-known fact about Pink on the Cheek is that it actually started as a craft blog! I was so inspired by craft bloggers like Tatertots and Jello and I Heart Naptime that I wanted to start my own blog!
This came at a time when I was graduating from college and wanted to find a creative outlet after work. It was a lot of fun learning how to set up a website for my blog, finding inspiration on what to craft, and immersing myself in the blogging community.
Throughout the years, the crafting side of my blog took a backseat, but I never lost my passion. With help from Cricut, I am going to show you how easy it is to make your own creations at home!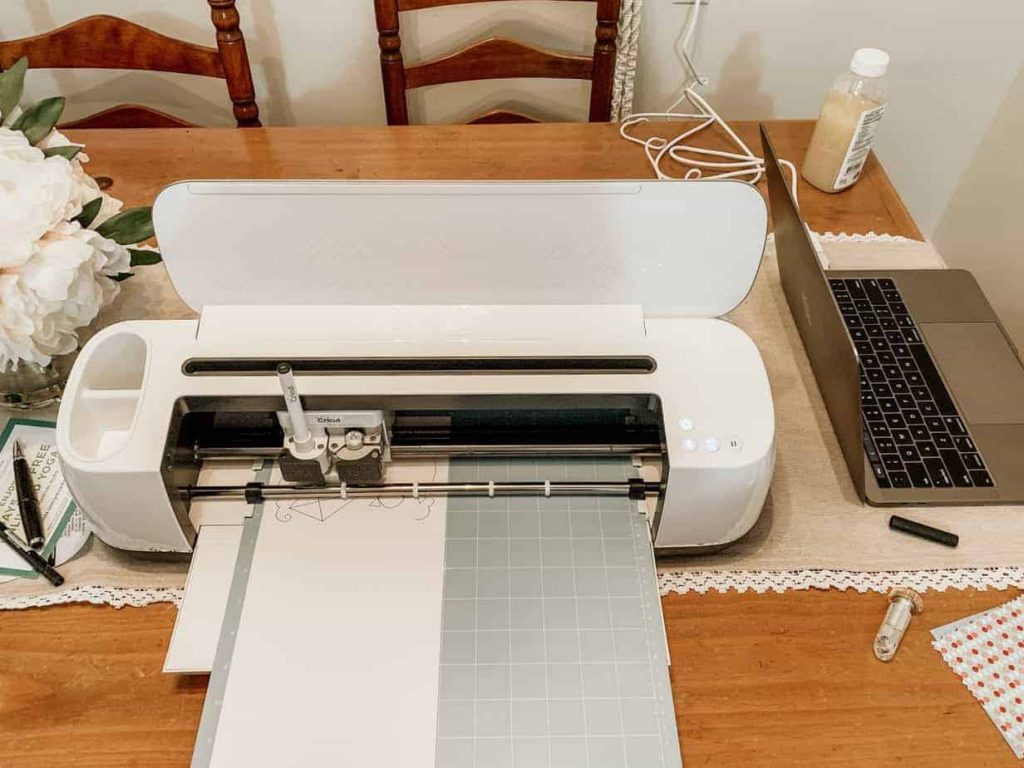 First of all, this machine is gorgeous. I love the gold lid! It fits perfectly with my office decor.
Now, I am the first the admit that this machine may seem a little intimidating. This machine can pretty much help you make anything! Their slogan "Now everyone can make something they love." rings true – the possibilities are endless.
If this is your first Cricut machine, I suggest diving in with their introduction project to get to know your Cricut first-hand. Plus, they have provided all the tools and supplies you need to get started!
The project walks you through all the steps on how to create a simple greeting card. From setting up the cutting mats, and laying the cardstock, to inserting the blades, there is no need to feel intimidated!
Look at that! The machine has a pen tool that drew the kite design and then the blade cut out everything else.
The last steps included inserting the blue card stock inside for a pop of color, then cutting out the fabric to add some flair to the kite.
Working my way through the introduction product made me feel more comfortable in understanding the components and the design studio.
I am thrilled to be showing you this amazing machine and sharing my crafts with you from Cricut. In my next post, I am going to use the Cricut Easy Press 2 to make a custom t-shirt!
Have you ever used a Cricut machine? If you have any tutorials, I would love to see them! Share your blog below so I can see all your crafts!