Last Sunday, I had the pleasure of attending my first White Party courtesy of Wente Vineyards.
In celebration of Chardonnay Day, Wente Vineyards hosted its first annual White Party. To join in the celebration, I brought my friend Katherine.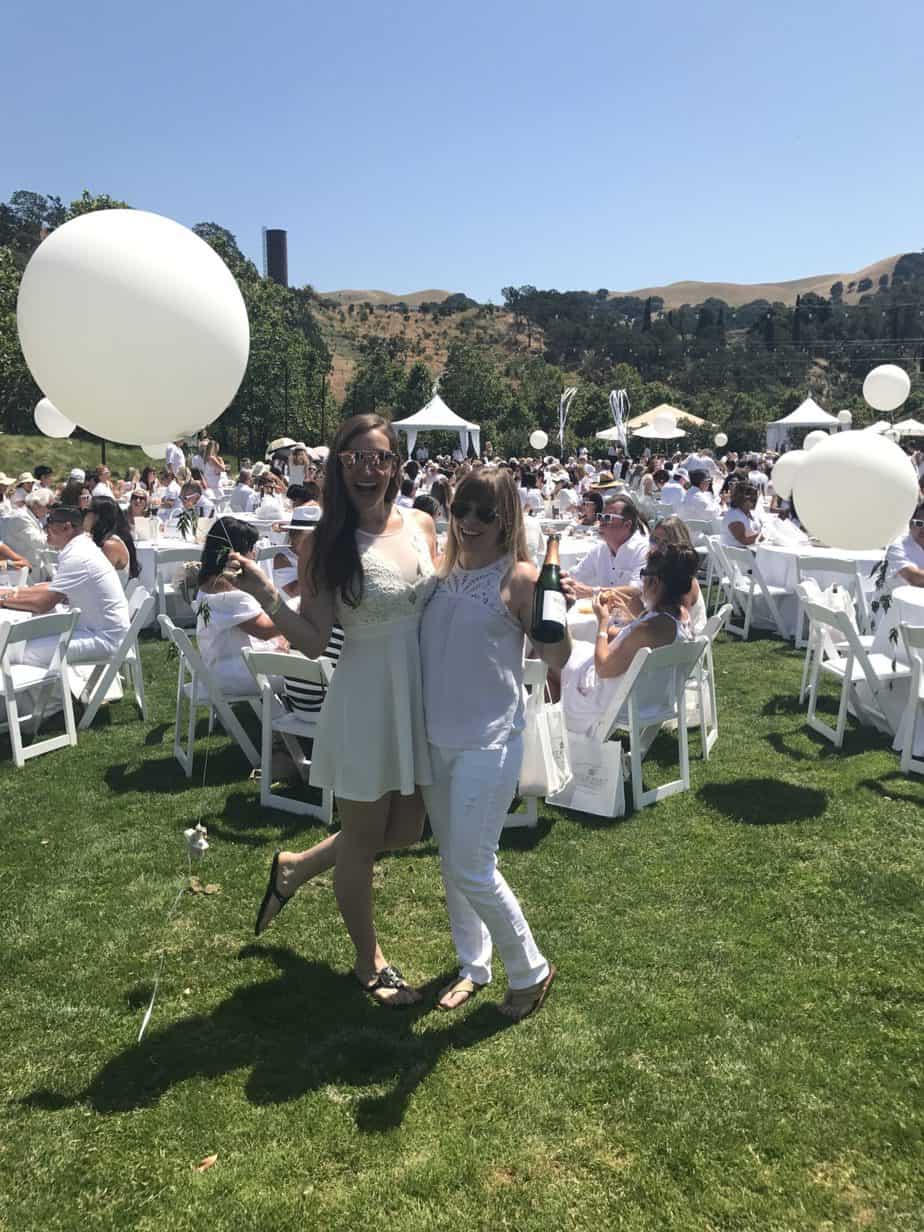 I loved that Katherine was down to dress all in white and partake in the fun!
The weather at the event couldn't have been better. I was nervous that it would be pretty warm in Livermore since it's more inland, but it was perfect. Just warm enough with a cool breeze coming through the vineyard.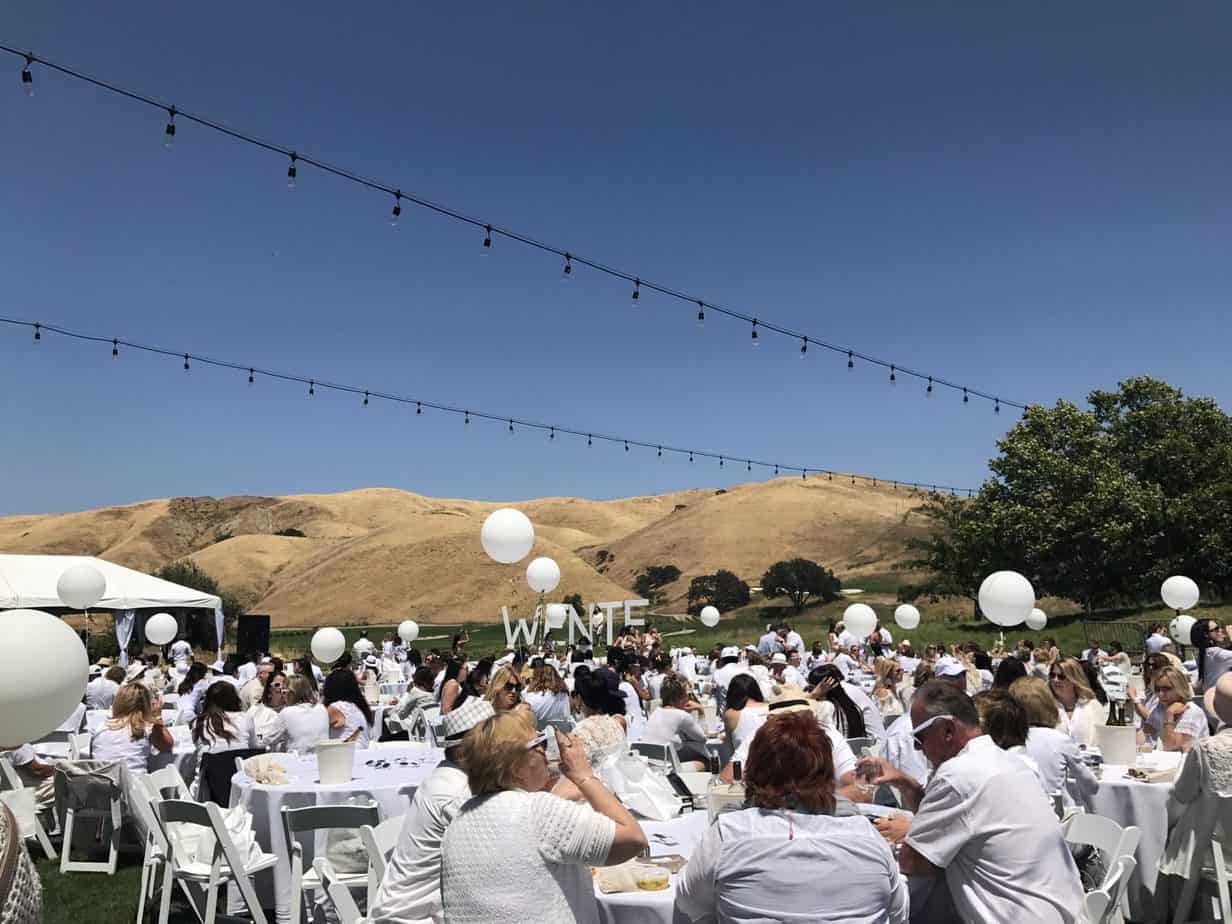 You know this sign was popular among the guests! After Katherine grabbed the balloon for the photo, people definitely followed the trend!
After taking a few photos, we were ready to dive into our catered lunch and chardonnay.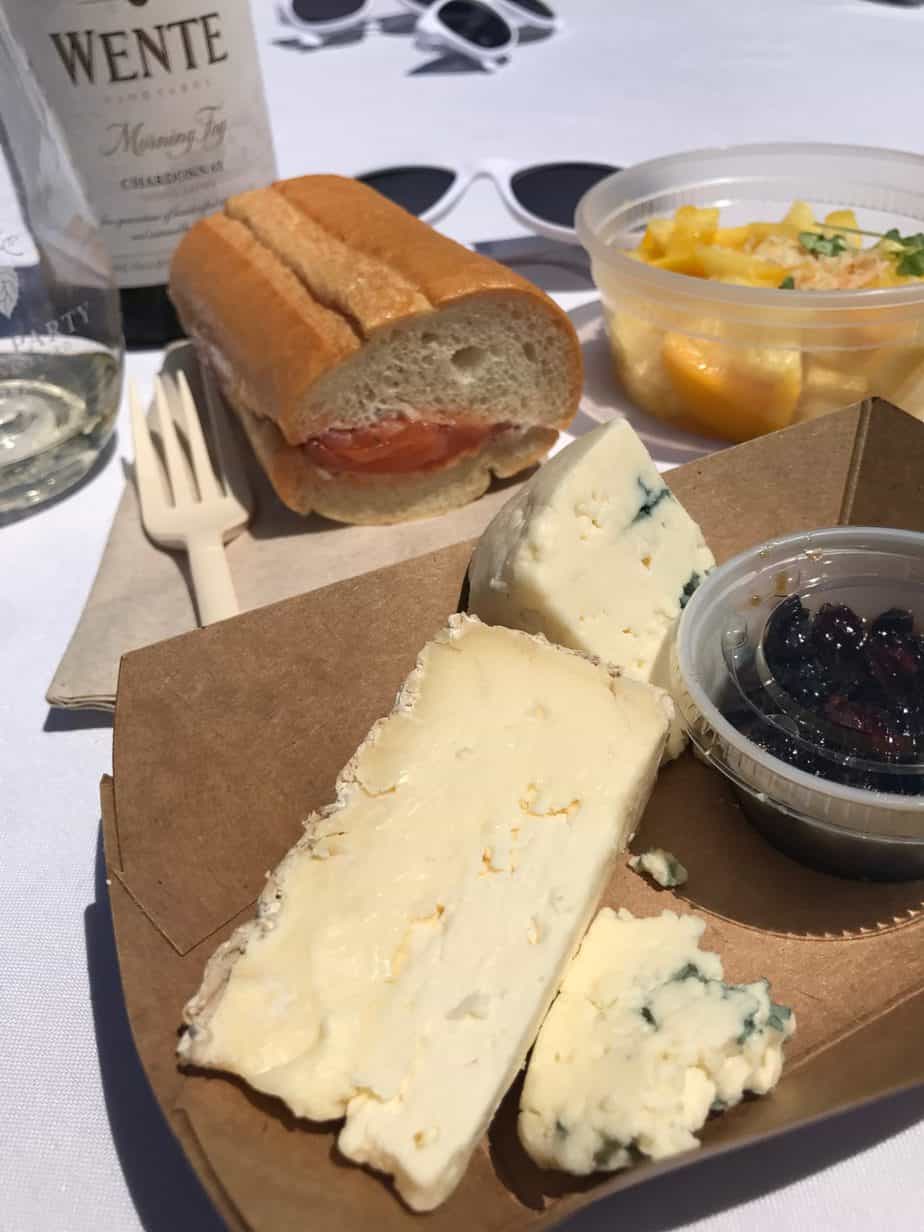 Lunch consisted of two sandwiches (one smoked salmon and one chicken mozzarella), brie + blue cheese, honey cranberry spread, quinoa salad, mango + pineapple, and a pear + Chardonnay hand pie.
There were different wines for sale during the event. It was a hard decision, but we purchased a bottle of the Morning Fog. On each of the tables, there were chilled ice buckets. Seriously, they thought of everything!
After lunch, Katherine and I strolled around the grounds and found the main tasting room.
We both had not been to this winery and it was such a treat to experience it on such a beautiful day. Everyone was outside and having lunch at the restaurant.
I can't wait to head back and have lunch at the grill.
If you missed the White Party, I have you covered with this mini video. Enjoy!