The last Stitch Fix review I had was from November, but that doesn't mean I went without a Fix until now! I blame it on the holidays and all the rain we have been having in NorCal. Outdoor photo shoots are no fun. Here's my Stitch Fix Review for February 2016.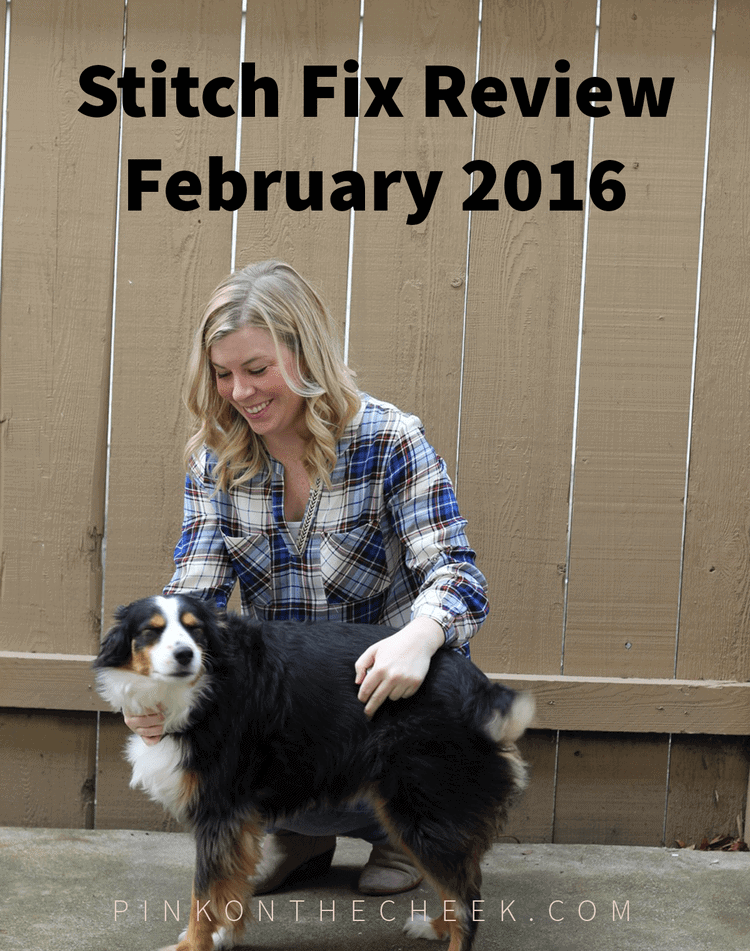 Have no idea what I am talking about? Lemme explain.
You start by filling out your style profile. You can even do this on the iPhone app. Which is fantastic because you can now upload a photo. This is super helpful to your stylist so they can see what you look like!  You will complete all sorts of questions on sizing, pricing, preferences, colors, etc. You can even write notes about likes/dislikes. Make sure to link your Pinterest board so your stylist can see what you like! I suggest searching Stitch Fix on Google and Pinterest and pinning your favorite outfits. Even if you go on Stitch Fix's Instagram page, you can pin their items (this works on the desktop version!
Order your first fix! Your credit card will be charged a $20 styling fee however, if you keep any item (one or more) the $20 styling fee will be credited to your final bill. I always recommend keeping at least one item from your Fix or you are kinda throwing away $20 for nothing in return. You will receive 5 items (clothing, jewelry, and handbags, and now shoes!). If you are not into accessories, please make sure you let your stylist know!
Decide what you want to keep! If you don't love something you can return the items in a postage paid envelope! You have 3 business days to do so!
Even though I am receiving a Fix every 2-3 weeks, this is not a subscription service. The best part about Stitch Fixis that you can decide when  you want another Fix. This can be every month, every 6 months, or whenever you want!
Here we go with this month's Fix! Remember – If you see anything that you like below, feel free to pin on Pinterest and/or ask your stylist in the notes section of your next fix for something similar!
Skies are Blue, Avena Split Neck Top ($54) | Kept
Le Sample, Fohr Crew Neck Top ($48) | Kept
Just Black, Madelyn Released Hem Skinny Jeans ($88) | Returned
I liked these jeans for their dark wash, but they were a little too loose on me since they were meant to be skinny jeans. I would try them again in a smaller size.
Market and Spruce, Lawford Knit Top ($58) | Returned
Combine this top with the baggy pants, this was all kinds of NOPE. I really wanted to like this shirt since I have seen it a lot on Pinterest, but it did nothing for me.
Daniel Rainn, Bellaire Crew Neck Blouse ($64) | Kept
Polka dots are always a yes for me! This top is so fun and it can be dressed up or down. Plus it seems like Mochi approved of this outfit since he decided to join the photo fun.
Are you scheduling a Fix this month? If you interested in getting a Fix of your own, sign up now!
Let me know in the comments if there is anything that you would have kept.