Have you ever created an image or graphic, but wanted to use it on all of your social media channels? Here is how to crop to the right social media size with just one click.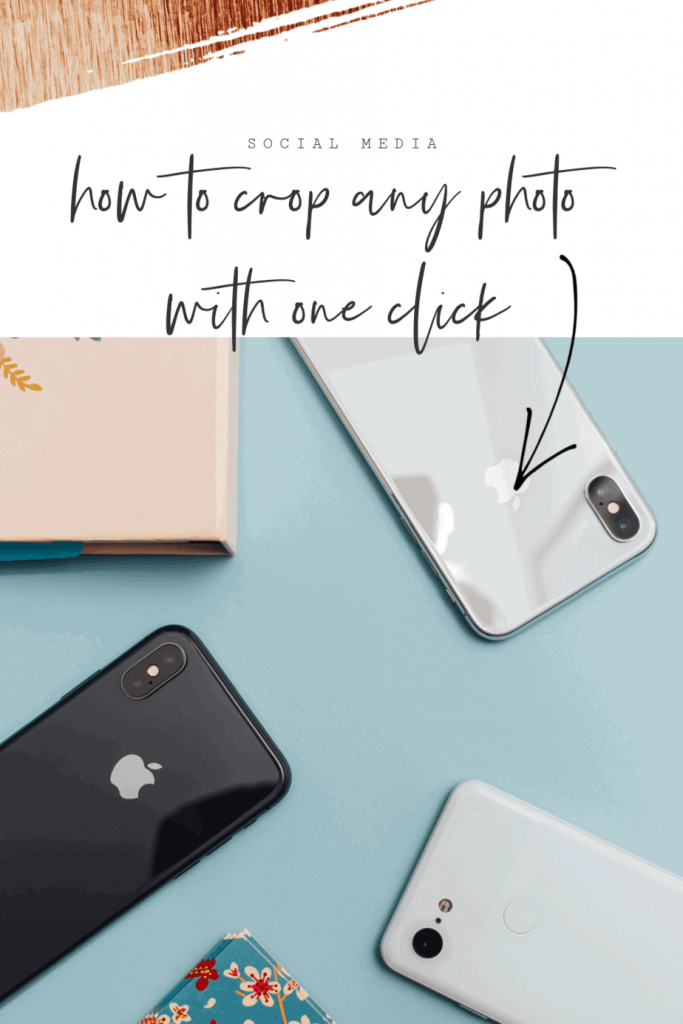 When editing photos or creating graphics, the biggest pain point it making sure it's properly sized for different social media channels. It's annoying when an image looks great on Instagram, but when on Twitter it's completely cut off!
In this post, there are two methods when it comes to resizing photos for social media.
Manually Resize Photos
Firstly, one method to resize photos and graphics for social media is to manually crop. However, this method is a little bit more tedious, but it still works if you have the time.
To make it easier, here are the most common graphic sizes needed for social media channels, updated for 2020.
Facebook
Cover Photo: 820 x 312
Shared Image: 1,200 x 630
Twitter
Header Photo: 1,500 x 500
In-Stream Photo: Minimum 440 x 220 (2:1 Ratio)
Instagram
Photo Size: 1080 x 1080
Instagram Stories: 1080 x 1920
Pinterest
Pins on the main page appear as 236 pixels (height is scaled).
Pins on a board appear as 236 pixels (height is scaled).
Expanded pins have a minimum width of 600 pixels (height is scaled).
It's recommended to use an image aspect ratio of 2:3 to 1:3.5
YouTube
Channel Profile Image: 800 x 800
Channel Cover Photo: 2,560 x 1,440
Resize photos with just one click
In this second method, you can resize photos with just one click using PicMonkey.
This happens to be the easiest way to resize images and graphics and use them across all social media channels.
For example, resize a Twitter header image and use it on a Facebook cover image with just one click.

To resize photos and graphics using PicMonkey, click on "Smart Resize" and choose the preset needed. Choose from all social media channels, even Etsy and Medium!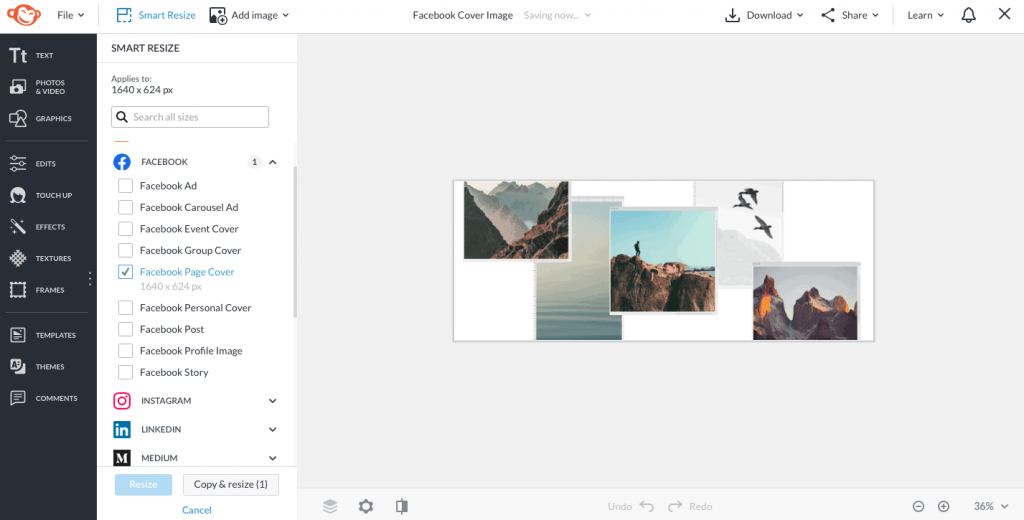 Smart Resize also provides the option to copy and resize to have two graphic files.
It's that simple!
PicMonkey extremely useful for my graphic design needs and subscribe to their PRO annual plan to save 23%. Check out their Pinterest and Instagram story templates to keep your designs unique and on-brand.
Lastly, if you found this tutorial helpful, check out these similar posts!
The Big List of Instagram Story Ideas
How to Put Hidden Vertical Pins in your Blog Post