Let's just say, if you follow fashion influencers on Instagram, you are going to see a LOT of shopping posts. The Nordstrom Anniversary Sale has begun!
Depending on your Nordstrom card status, August 4th is the first day that you can begin shopping.
While I do have a Nordstrom card, I don't have access until August 13th. To check your own status, log into your Nordstrom account and it will be displayed on the Anniversary Sale page.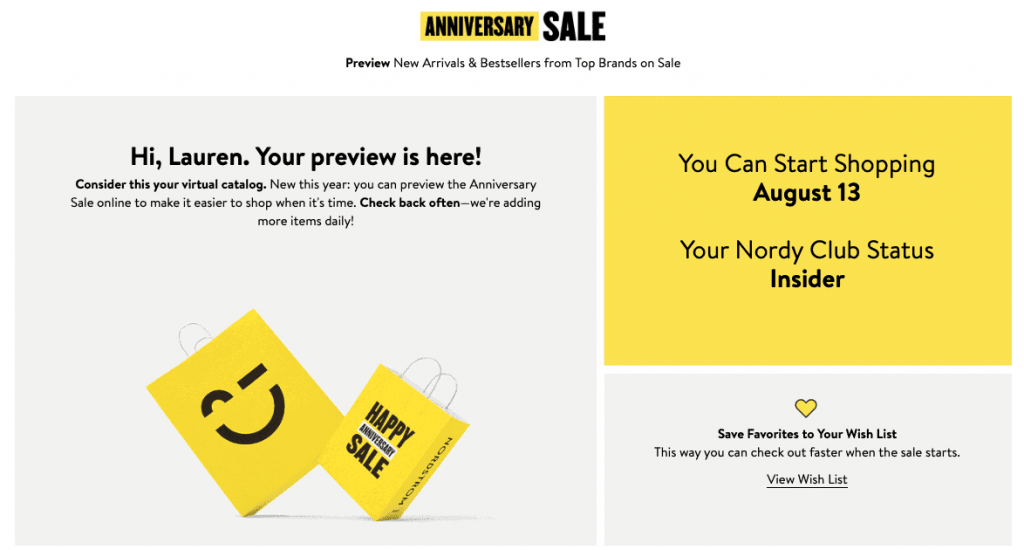 First, don't be discouraged if you don't have a status that allows you to start shopping today. Instead, make sure you are prepped and ready to go when your day is available.
Nordstrom has made it easy for you to save favorites on your wish list. That way your favorite pieces (in your chosen color and size!) are available for you to check out fast.
What to buy during the Nordstrom Sale
As someone who loves shopping during the sale, I have seen that a lot of items sell out fast. It may seem crazy, as the temperatures are reaching 90 degrees most days, but go for the fall/winter items now.
Sweaters, cardigans, leggings, and boots are the go-to items when shopping for the sale and most items will sell out.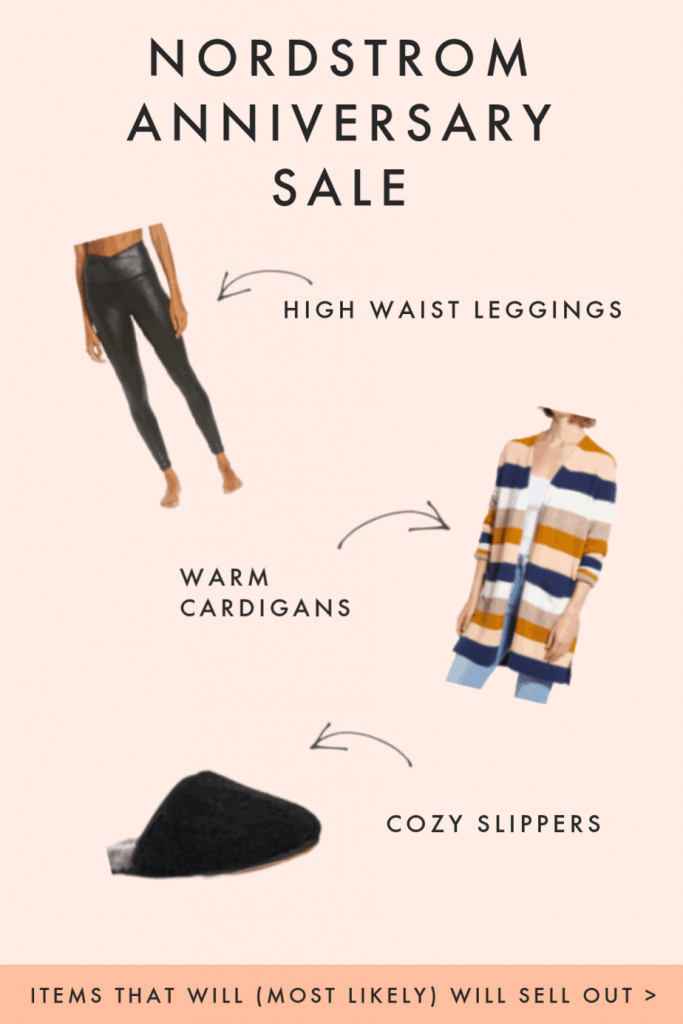 As I am predicting, a lot of "work from home" clothes are going to be the first to sell out. As more people now have the option to work from home, cozy and comfortable clothes are going to be the items picked first.
I had to laugh while previewing the sale. I viewed the cute boots and jeans and thought – I haven't been out of my workout clothes in months. This will most likely be my "uniform" of 2020.
But, there were tons of items that would be great to wear while at home, but also help me look put together while grocery shopping.
Items that I predict will sell out
Keep in mind, when clicking on the items above, the price will reflect as $0 or sold out. Nordstrom will still allow you to continue to the product page and add the item to your wish list!
If you shop at the Nordstrom Anniversary Sale, let me know what you are shopping for this year in the comments.
Looking for more style posts?
My Favorite Hat Styles from Tenth Street Hats