Are you stumped on what to post to Instagram Stories? Look no further than the big list of Instagram Story Ideas!
No Posts to Promote? No Problem!
Think beyond promotion of current posts and tell a story to your audience.
I used to be radio silent on days where I didn't have anything to promote – campaigns, posts, videos, etc. So there would be a loop where my audience would see a surge of content and then I would disappear when I didn't have anything "interesting" to share.
What to Post on Instagram Stories
Home Life
Home tour
Morning routing
Bedtime routine
Share a photo of your pets
Take your readers on a tour of your neighborhood
Have a Q&A with your spouse/SO
Share what you are reading/watching/listening to
Share a photo of your planner's calendar for the week
Organization tips
OOTD – outfit of the day
Time Hop photo
Travel diary
Fitness
Share a workout hack that helps you get to the gym more often
Your favorite workout routine
Share what gym you go to
Fitness Goals
Favorite workout outfit
Food
What you eat in a day
Your new favorite recipe
What you are currently eating for breakfast/lunch/dinner/dessert
What is your favorite coffee at Starbucks
Social Media
Share a quote about your business
Last 5 people you followed on Instagram
Favorite Instagram group for bloggers
PR unboxing video
Do a poll to see what type of content your audience likes to see
Share behind the scenes of a photo shoot
Host a Q&A with your audience
Try a live story
Instagram Stories Takeover
Offer an exclusive discount to your stories readers
Host an Instagram Stories giveaway
Share the ugly reality of behind the scenes of a curated photo
GIF Challenge – use a downloaded template to fill in the blanks
Pin this post for later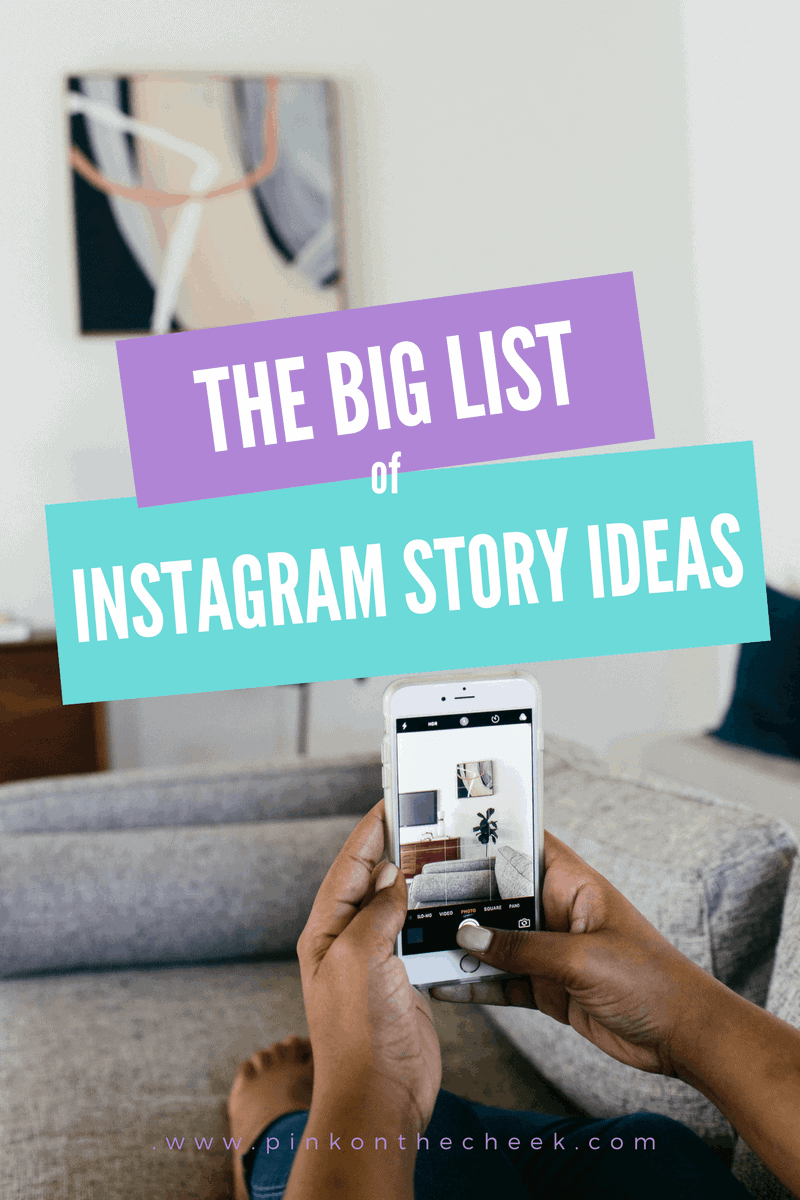 Next time you are stumped on what to post to Instagram Stories, reference this post!