Just last week, I found a simple solution to a common problem on Instagram. Keep reading to find out how to remove yourself from tagged photos on Instagram.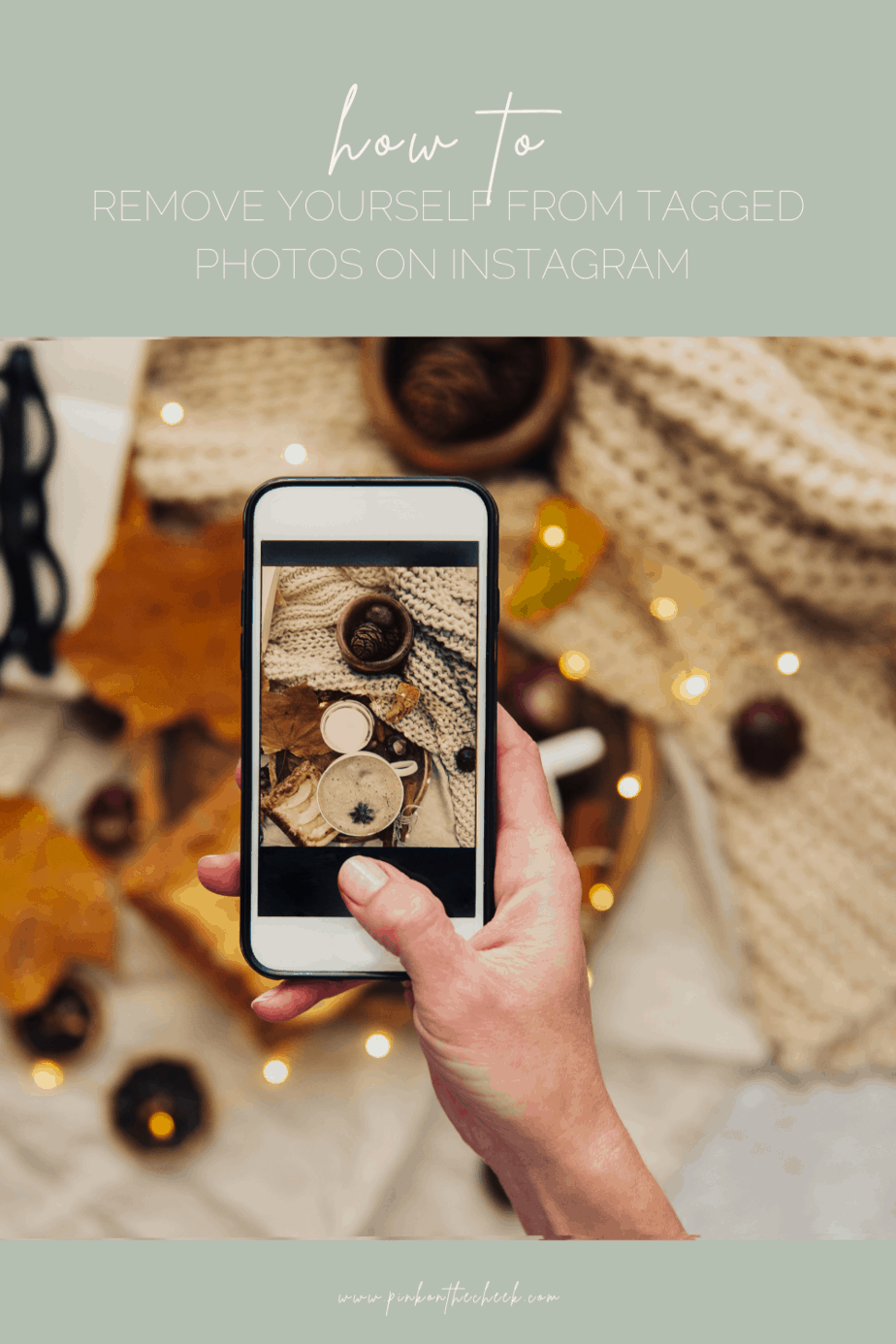 Every once in a while, my Instagram handle is tagged on an image. Most of the time, I am okay with being tagged because it's actually me in the photo.
But then there are times when I being tagged, but it's not me.
Instead of messaging the person to remove your tag, here's how you can remove yourself on your own.
Go to Instagram settings
Click on 'photos of you' and check off  'add manually'
Now you can go back to the tagged photo you want to be removed from your feed
Click the three dots in the right corner of the photo
A screen will pop up and click 'photo options'
Under photo options click 'hide from my profile'
All done! The photo is now hidden from your timeline.
I hope this post helped. Feel free to pin the image above to help others!