First off, check out this GIGANTIC wall.
This coloring wall took over the entire walkway into the 2015 Re:Make Conference at Fort Funston.
The day started bright and early at 8:30. Needless to say, the line for coffee was pretty long. But coffee is high on my priorities when I had started my day driving through San Francisco traffic.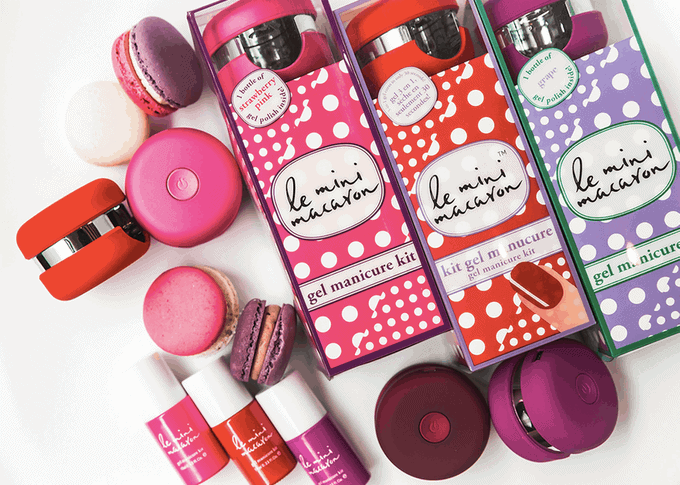 While in the coffee line, I started chatting up the girl in front of me. If you read Brit + Co, you might have seen the feature of Le Mini Macaron back in January. Well, the girl I was chatting with, Christina Kao, is the founder of the company! Such a small world. Hopefully you went to the festival on Saturday September 12th to check out their booth. They totally sold out of their adorable gel manicure kits! But don't you worry if you missed out. They are selling right now on Kickstarter, so don't wait!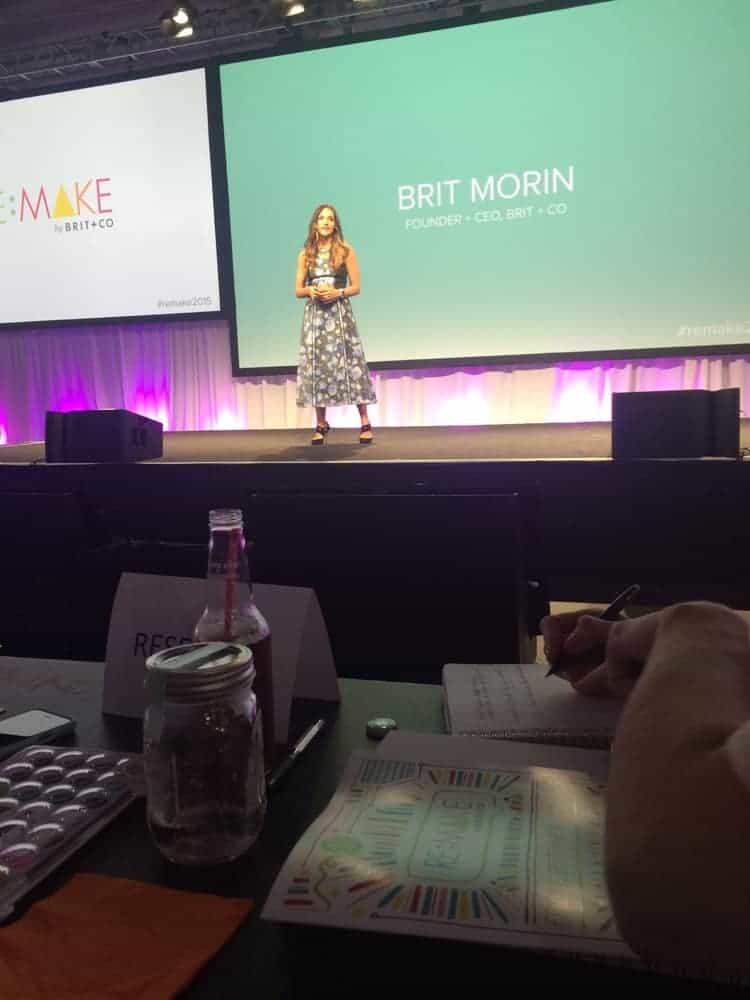 The summit was about technology and creativity are changing our lives through hobbies and work. Some of the makers during the summit were Cassey Ho of Blogilates, Sophia Rivka Rossi of Hello Giggles, and Jen Gotch of Ban.Do.
When Cassey got on stage, of course she showed us some of her popular pilates moves. You may have seen her plank tower on Instagram, but it was more exciting to see her do it in person…with heels on! #badassAfter listening to Jen Gotch talk about how she cries at work and how she got started with Ban.Do, everyone felt like her best friend.Jen kept it real that even though you may be the founder and creative director of a company, you also have really bad days. It's good to cry. It's also amazing to leave the office and head to Disneyland. But Disneyland solves everything. Duh.
Listening to Sophia Rivka Rossi gave us the inside scoop of all things reality television (she worked on The Hills and The City), Sweet Valley High (she wrote a book!), and what's it's like to work with your besties (her HelloGiggles co-founder is Zooey Deschanel).I flipping couldn't get enough all these #girlbosses.
After the conference ended, there was a happy hour. Which I ate way too many bacon-wrapped dates. Because they were amazing obviously. Then I had a complete fangirl moment with Jen Gotch. I needed to be sedated. The best part was that Jen told Nancy of Spiffykerms to change her blog name to Nancy's Blog. It just made more sense since Nancy does what she wants and it's her blog.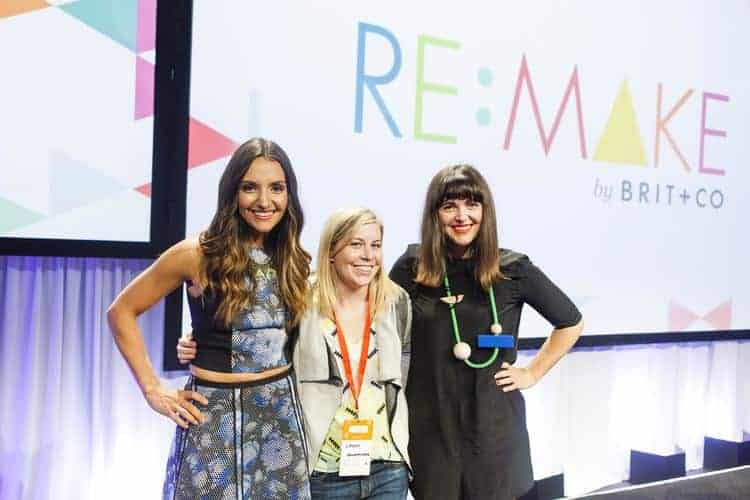 That was my time at Re:Make. Oh – and I hung out with Brit Morin and Jordan of Oh Happy Day. NBD.
Do you attend blog conferences or read Brit + Co? Leave me a comment of your favorite conference!