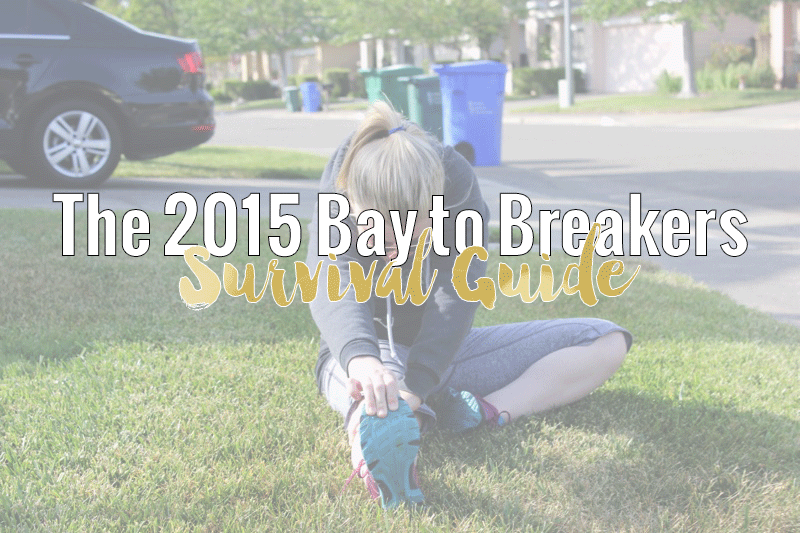 San Francisco is known for its fairs and festivals, but one local event defines the city. Here is your 2015 Bay to Breakers Survival Guide.
The Bay to Breakers is coming and taking over San Francisco on May 15. Here is how you can prepare for the oldest consecutively-run annual footrace in the world.
Before the race
If you live in the city you should know that there will be no parking zones, some streets will be closed off, and jumbled Muni service all along the race route.
For runners coming into the city for the run, there are lots of transportation options. Shuttle Service, Muni Passes, Bart, Caltrain, bike parking, and even guaranteed parking information can be found here.
During the race
1. Flag There is going to be 100,000 people in the Bay to Breakers race this year. If you get lost, a flag is a great way to see ahead and find your friends.
2. Water Drink lots of water to say hydrated!
3. Backpack Bags, backpacks, and containers will be banned from the race course unless they are clear and no larger than 8.5"x11"x4".
4. Cash Bringing extra cash is alway a good idea. Plus, you can try to bribe the store owners to use their restroom.
5. Sunscreen Sun Bum is a favorite in this family. It smells great and has a protection of SPF 50. I know it's going to be overcast, but you will be cranky if you get burned.
6. Tank Top It will get hot when walking/running in San Francisco. Bring layers for when you are by the ocean.
7. Comfortable shoes Pick up your favorite pair at Zappos, who is this year's race sponsor.
8. Phone Charger This is part 1 of your exit strategy. Don't get caught with a dead cell phone when you need to Uber yourself out of the city.
Looking to watch the race?
The best spot is along Alamo Square at the top of Hayes Street Hill. You will get an amazing view of 30,000 people…all climbing Hayes Street.
After the ra12ce
Believe me, it will be insane trying to get out of the city. If you have a friend in the Sunset, hang out until after 4:00pm. People-watching will be great during this time. Don't have a friend in the city? Use your phone to call an Uber to come get you.
If you are running or just watching the Bay to Breakers this year, make sure you play it safe. But most of all, have fun!
I was selected for this opportunity as a member of Clever Girls and the content and opinions expressed here are all my own.