Need a last minute Valentine's Day gift idea? Whoever you are shopping for, I have you covered!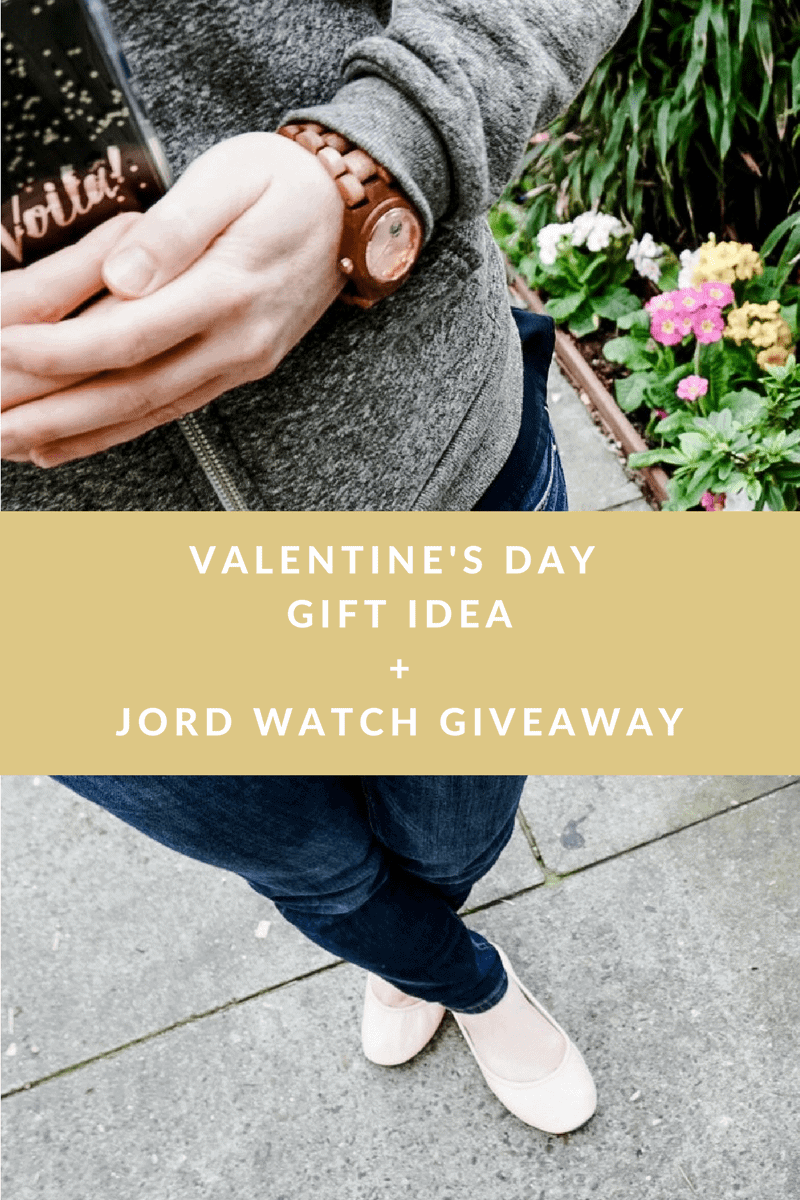 If you are panicking because tomorrow is Valentine's Day. You have nothing to worry about, because Jord has your back with a gorgeous selection of wood watches.
If you need a killer reason why the gift is late – just get a custom engraving on the watch that says
"Our love is timeless"
Boom. Your S.O. is going to love it.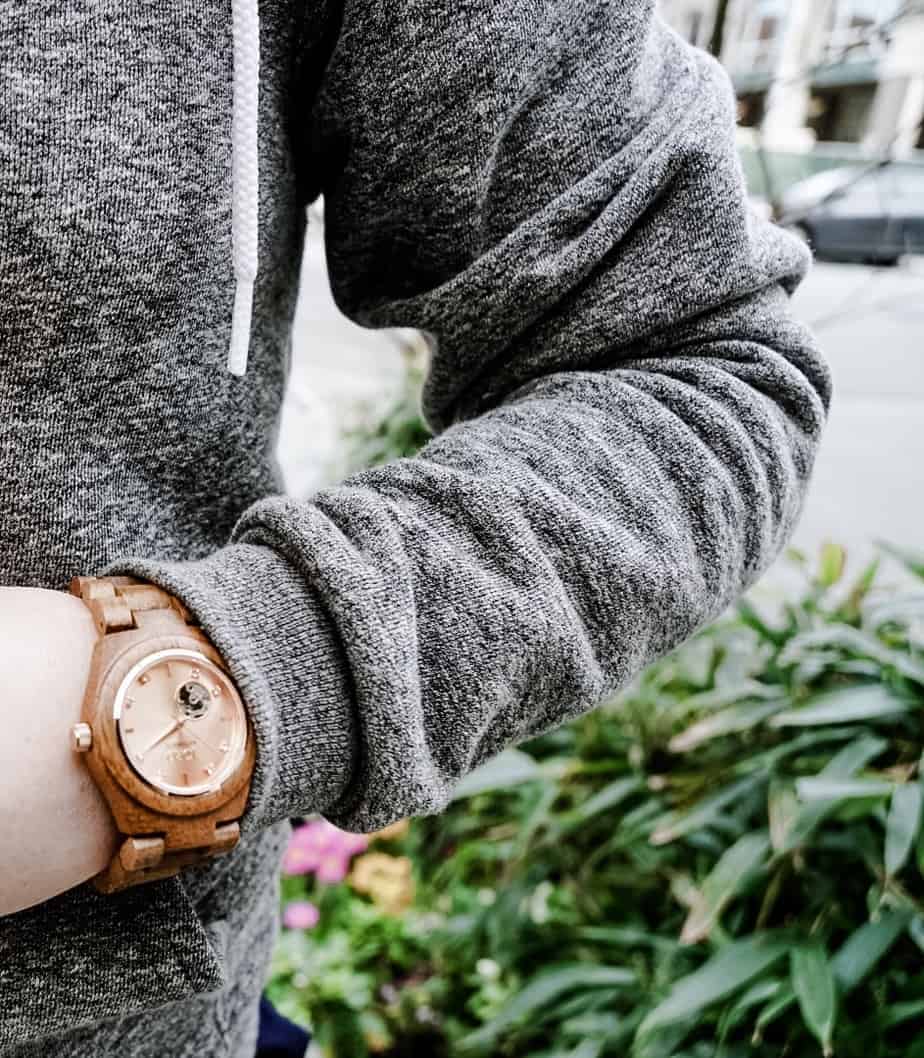 All this lovey dovey feeling reminds me of my first Valentine's Day with my now husband.
Ernie showed up at my house to pick me up for our date. I must have been still getting ready, because Mom rushed over to me and squealed "HE HAS TWO DOZEN ROSES FOR YOU!!".
I was smitten kitten.
Then at dinner, the surprises were not over.
When our car pulled up at the valet, inside on the passenger seat was a stuffed hippo with a bow!
Hippos are my favorite animals. But not easily found in stuffed animal form. Ernie had gone to the San Francisco zoo and found one for me! His name is Harold and yes, I still have him.

What I love about this watch is that is mixes a classic look with unique features. The Cora watch I picked out is in Koa and Rose Gold.
Of course, I love the added sparkle with the swarovski crystal markers!

If you scrolled down to the bottom for this giveaway. Here are the details!
There will be a grand prize $180 Jord gift card winner AND for everyone who enters this giveaway, you will automatically get a $50 Jord gift card.
All you have to do is enter here ↓
The giveaway is now open and will run through 2/28/17 at 11:59pm. Both e-gift cards will expire on 6/30/17. Jord will randomly select the winner, and email them, along with everyone who enters their prizes when the giveaway ends!
Ready to go shopping? Start picking out your perfect watch here.