Around the beginning of the month, a friend of a friend [Paulette from LuLaRoe by Paulette + Roselle] reached out to me for a LuLaRoe review. After seeing my gorgeous friend Tausha in her favorite LuLaRoe pieces, I knew I needed to try it for myself.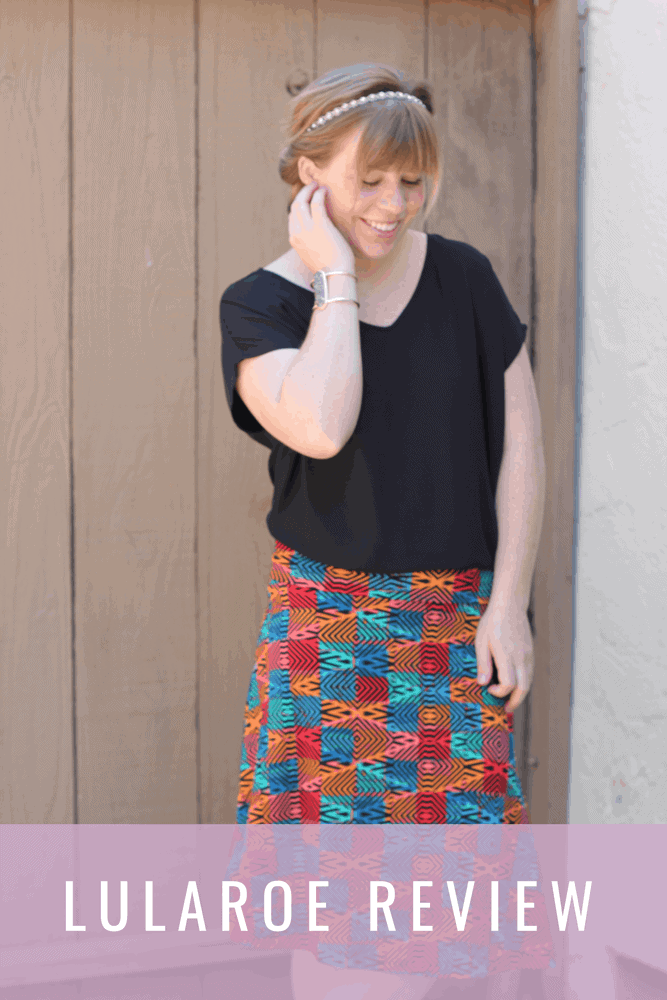 What is LuLaRoe?
LulaRoe is clothing line that consists of t-shirts, leggings, skirts, dresses, and some girl's clothing. They have a large variety of sizes, so it's perfect for women of all sizes.
What makes LuLaRoe unique?
Although their items may be the same, the colors and prints are constantly varied. The good news is, it will be rare that you run into someone who is wearing the same print as  you. The bad news is that if you are looking for a specific print…odds may not be in your favor. So that means, it's important for you to work with a stylist so you can jump on the print you love first!
I let Paulette pick out her favorite items to send over to me. I knew that I liked geometric prints over floral, I wanted a flowy dress, but the number one item I needed to try was the leggings.
If you research LuLaRoe, you will see pages of customers raving about their buttery-soft leggings. Let me say right now, the rumors are true! These leggings are so soft and I feel like they got even softer after washing them. Plus, no see through booties! These leggings are THICK.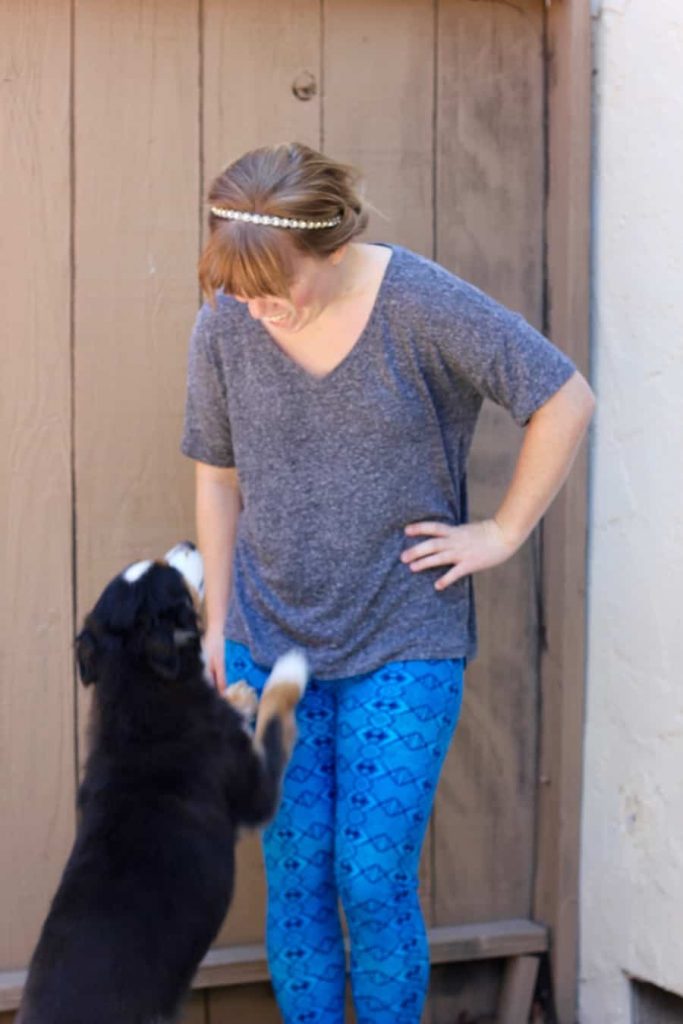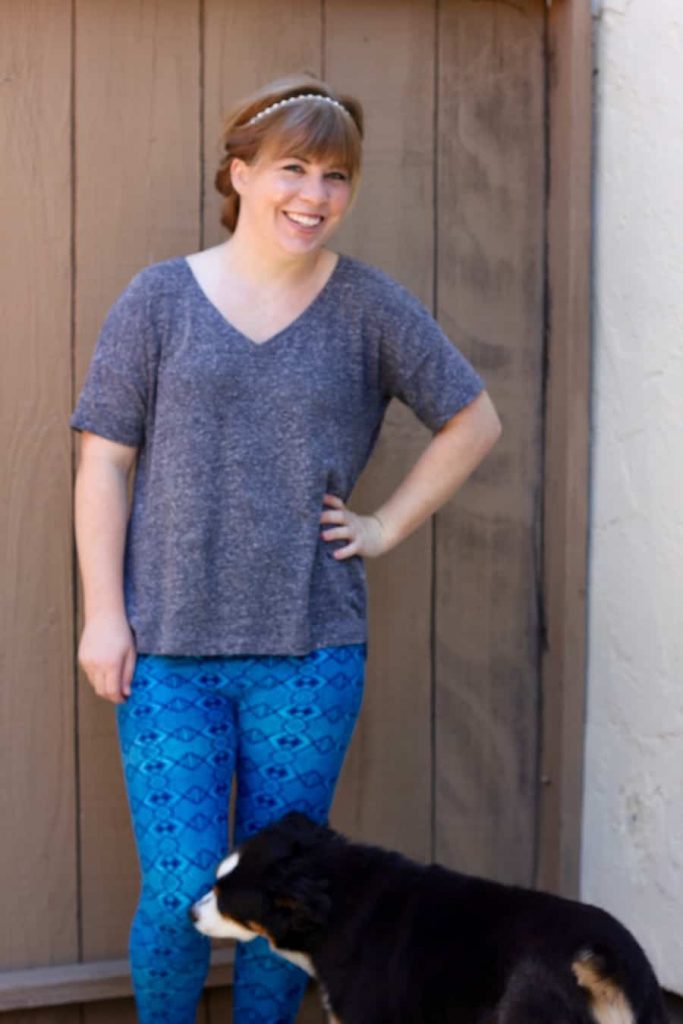 The next item was the Azure skirt. I was tested by the bold print, because I needed to find a top that matched. Luckily I had this tunic top from Nordstrom Rack. I liked how the skirt was knee length on me, which made it perfect for the office or meetings.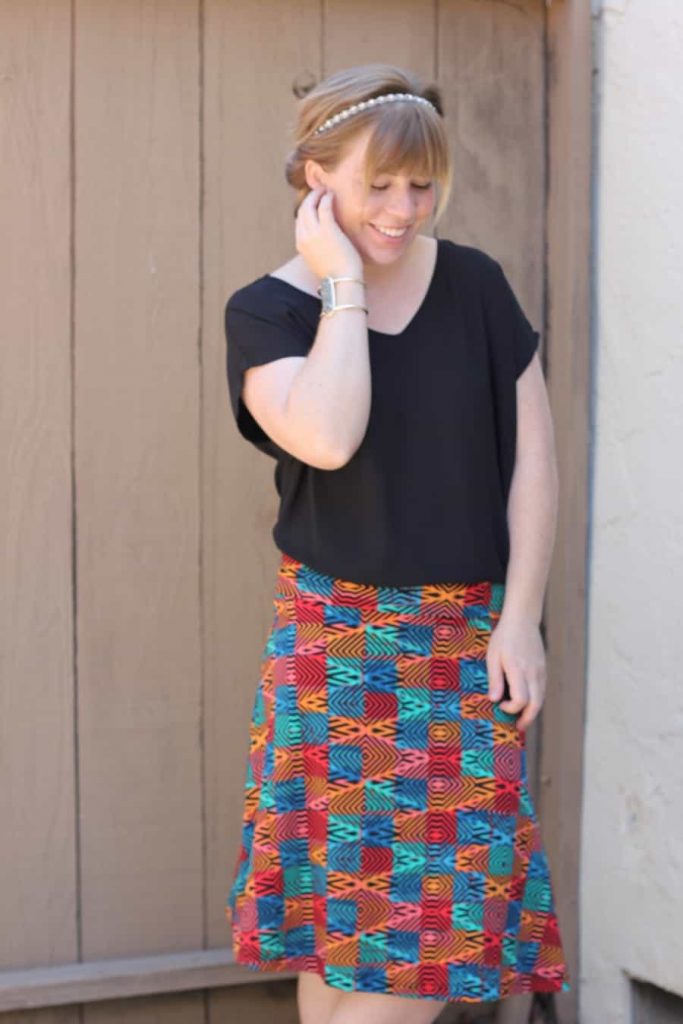 Finally, my favorite item out of the box. This dress feels like it was made just for me. When I tried it on for my husband, at first he didn't know what to say. Normally I wear a shift dress or a maxi dress, so he was taken aback by this one. But what he said next was exactly how I felt…it made me have curves! He said that I looked great in the dress and he loved the way it looked on me. [Thanks Bubba!]
I felt like a freaking princess in this dress! I couldn't help it – I had to twirl around. This dress felt just as soft as the leggings. It was long enough to wear to work and bend down for Mochi [who had to join in the photoshoot].
If you are ready to try out LuLaRoe for yourself, you are in luck! Paulette is hosting a special online party just for my readers! That way you guys can get first pick on sizes and patterns, before they get released to the rest of the customers in the Facebook group.
The event will be [tomorrow] Wednesday July 27 at 8:30pm EST. To join, just click here. BONUS: there will be a leggings giveaway during the party!!
Can't wait to see you there! If you miss the party, you can always join Paulette's LuLaRoe group or head to her Instagram so you can stay up to date with the newest pieces.