Last weekend, I went to my local Whole Foods Market in Los Altos for an afternoon of pampering. Yes, Whole Foods Market doesn't just have delicious food and drinks! The Whole Foods Market Natural Glow Event is held over a couple of weekends in January and gives customers the chance to try out natural beauty products and yummy treats. I have to admit, I have always seen that Whole Foods Market has an extensive beauty section, but I am usually heading to the cheese department or hot food area with blinders on. But on Sunday, I felt like I really had been really missing out on some amazing products!
The first brand I tried was Mineral Fusion. A good comparable to this brand is bareMinerals, but I felt like Mineral Fusion has a larger line of products. What I really liked out of this line was the Color Correcting Primer. I have a lot of red tones in my skin, so putting on this primer toned down a lot of the redness. This would be a good primer on it's own since it had a lot of coverage. Also, the illuminating primer has gold flecks in it! It's a great dupe for the YSL Blur Primer…and way cheaper!
While waiting my turn to try out Gabriel Cosmetics, I received a long massage and tried the Tieton Cider drinks.
When I feel like a beer is too heavy, I love drinking cider. I really liked the apricot cider and the Rambling Route Cider from Tieton Cider Works. The carbonation was light and the flavors would pair well with food. Of course I had to make a note to take some home!
I heard from a couple of bloggers who were attending the event that they were most excited to try out the Gabriel Cosmetics line. This line of products is made for people who have really dry skin who want added moisture, but still a matte finish. This sounded perfect for me since my skin is super dry!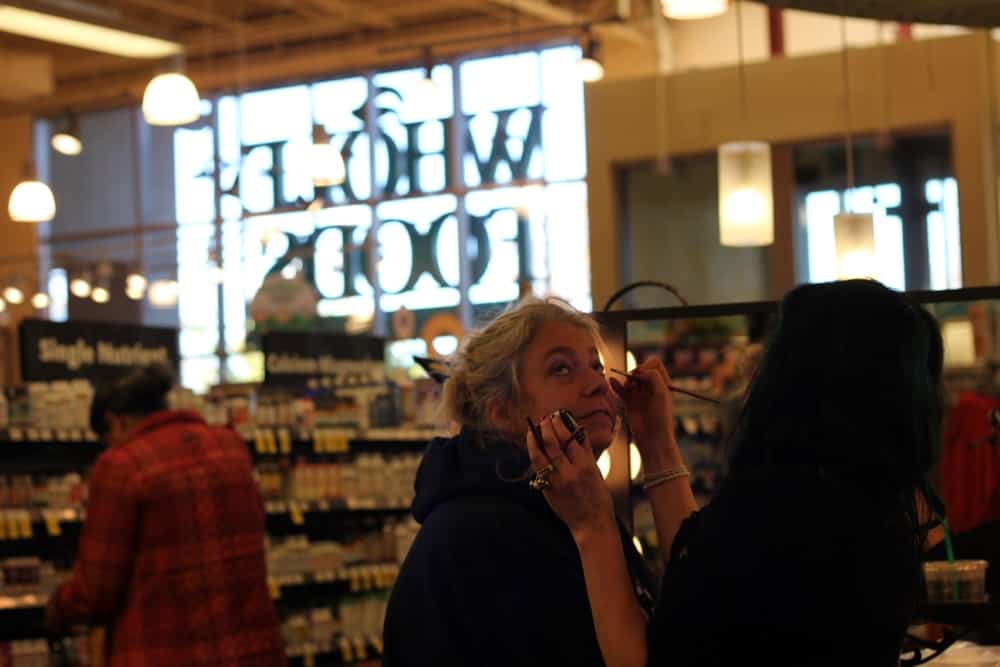 After seeing how fabulous the other bloggers looked after trying the makeup, I felt confident enough to take off all my makeup to give it a try.
Since I have really fair skin, I have a hard time being skin matched to some makeup brands. Sometimes the colors look too yellow or pink on my skin. But Lauren, the Gabriel makeup artist, found the right colors for my skin tone.
She used concealer in light, moisturizing liquid foundation in pale ivory, and dual powder foundation in light beige to give me a flawless look. Then added peach blush and rosewood lipstick to finish.
I went home with all the face products Lauren used on me and I have been so pleased with Gabriel Cosmetics. What I loved about these products was that they provided a lot of coverage but still allowed my skin to show through. I have freckles and I hate when they get covered up! Plus the whole line is vegan and cruelty-free, and gluten-free.
This weekend The Natural Glow Event will be held in:
Redwood City on Saturday, 1/30, 1pm – 4pm
San Mateo on Sunday, 1/31, 1pm -4pm
Sign up at the customer service station to book your appointment time. These spots will fill up fast! Plus there are goodie bags for all attendees.