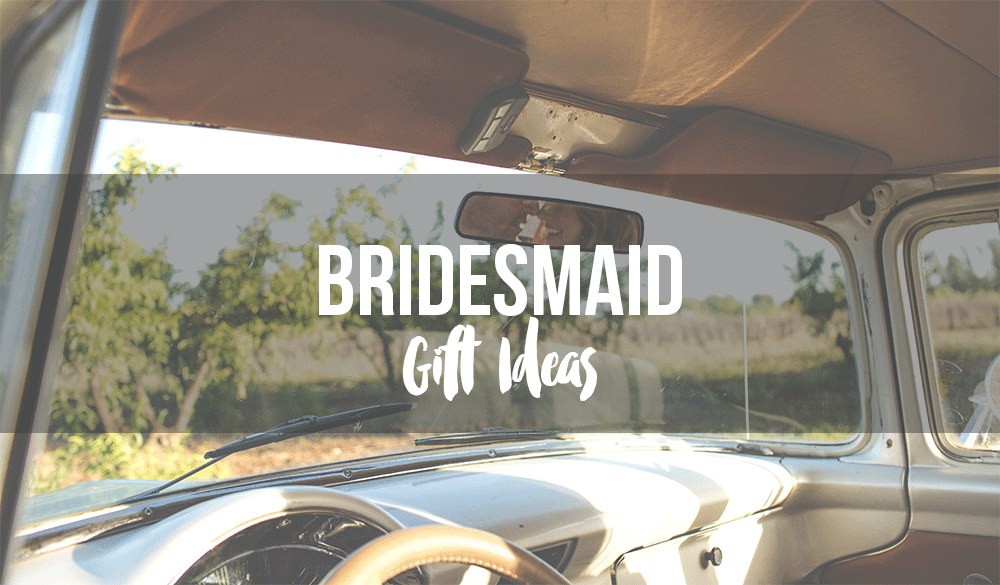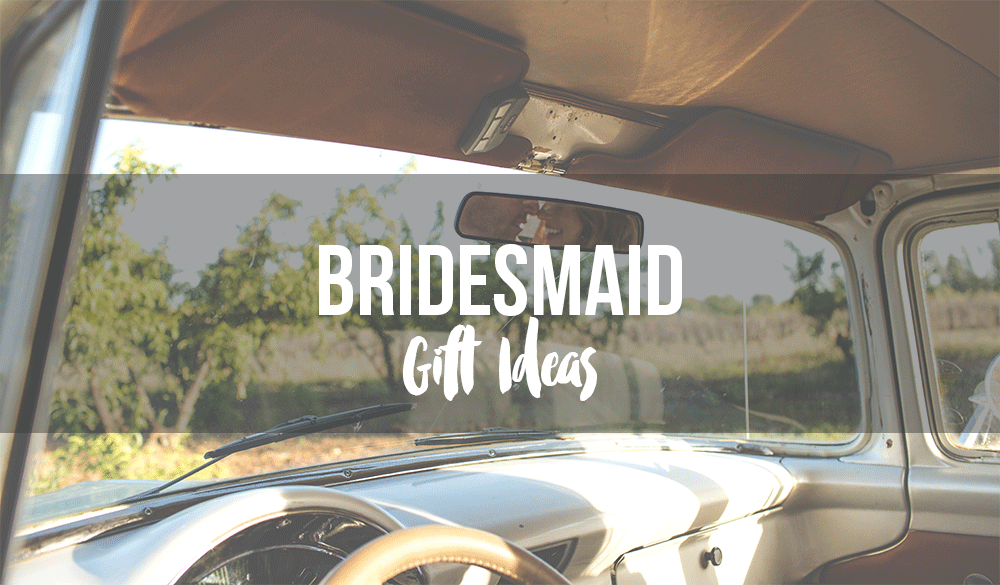 Wedding season is officially here! Congratulations to all the future brides! Today I am going to share some amazing bridesmaid gift ideas that will everyone will love, even after the wedding. Bridesmaids will be there for you from engagement to reception. For any little thing you need, these women (or men!) will be your support system. I know that giving a gift from the heart will mean so much to your friend.
For my own wedding I gave my bridesmaids a tote bag with their monogram on it and Rainbow sandals. I thought it was the perfect idea for a Southern California wedding. Sandals for when your feet hurt from dancing too much + a tote bag to hold your change of clothes!
I was introduced to UncommonGoods a few years ago, but I never knew how many fabulous gift ideas could come from just one site.
Bonus points to UncommonGoods for creating a company that features unique designs and handcrafted gifts created in harmony with the environment and without harm to animals or people. Plus their lowest-paid seasonal worker starts at 50% above the minimum wage. BOOM.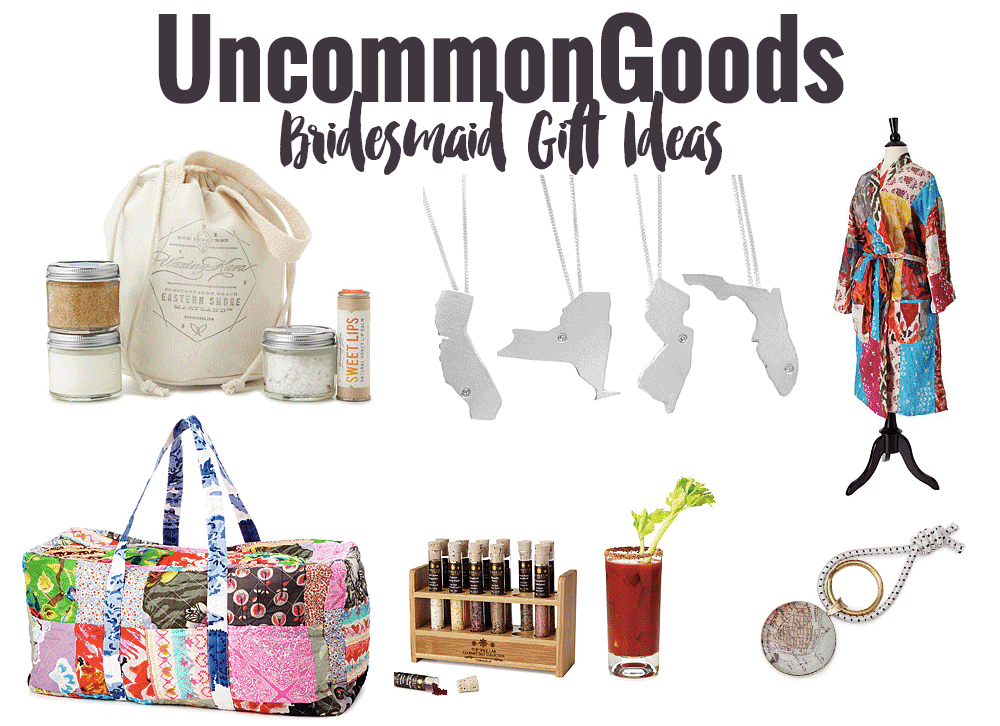 All of these items can be found on the bridesmaid section of UncommonGoods.
My very favorite piece out of this collection is the Upcycled Cotton Sari Robe. Can you imagine how gorgeous these robes would be for your bridesmaids to get ready in on your wedding day?
Plus, I am a huge fan of items that can be used after the wedding. You know, if you like to work from home in a comfy robe.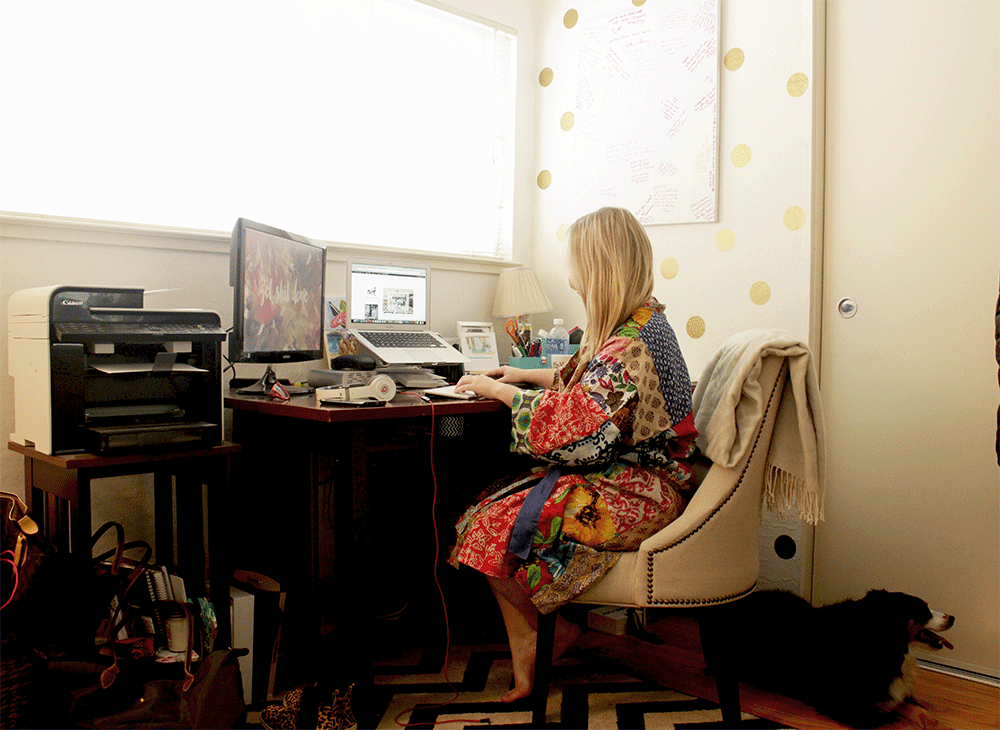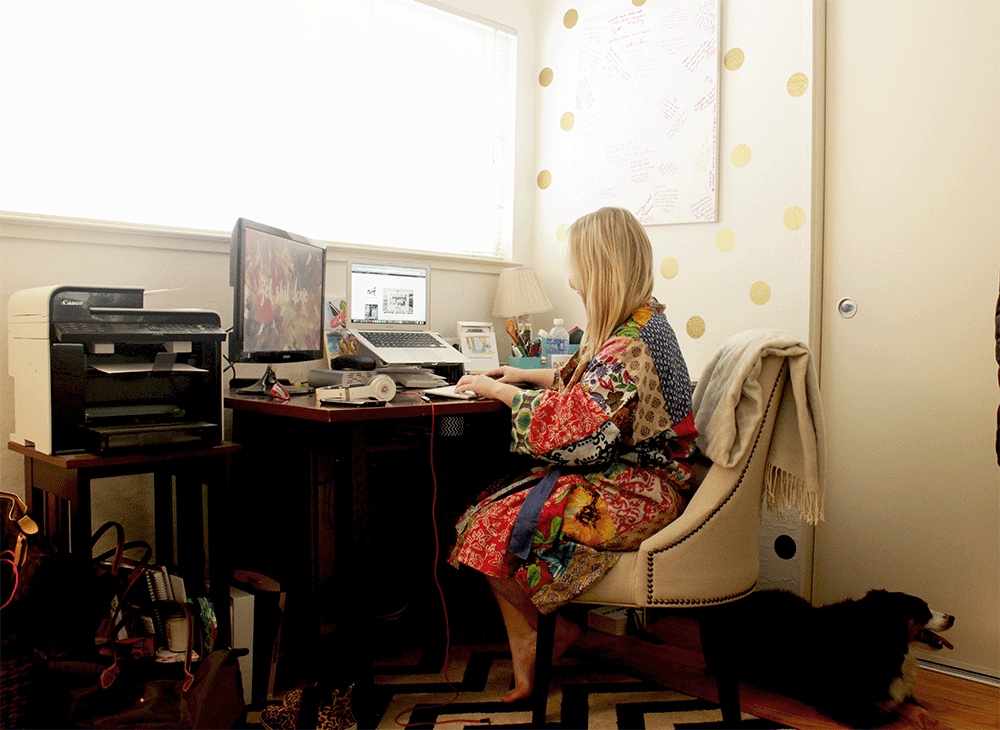 Husbands take note, this robe would be a great anniversary gift!
If you are attending a wedding this summer, you can be the best gift-giver on the planet. UncommonGoods has you covered for personalized wedding gifts as well.
Many thanks to UncommonGoods for sponsoring today's post.