Last winter during my holiday shopping trip, I was introduced to Charlotte Tilbury at Nordstrom. 
First of all, the beauty counters featuring Charlotte Tilbury at Nordstrom are so eye-catching. All of the bright lights and gold drew me in!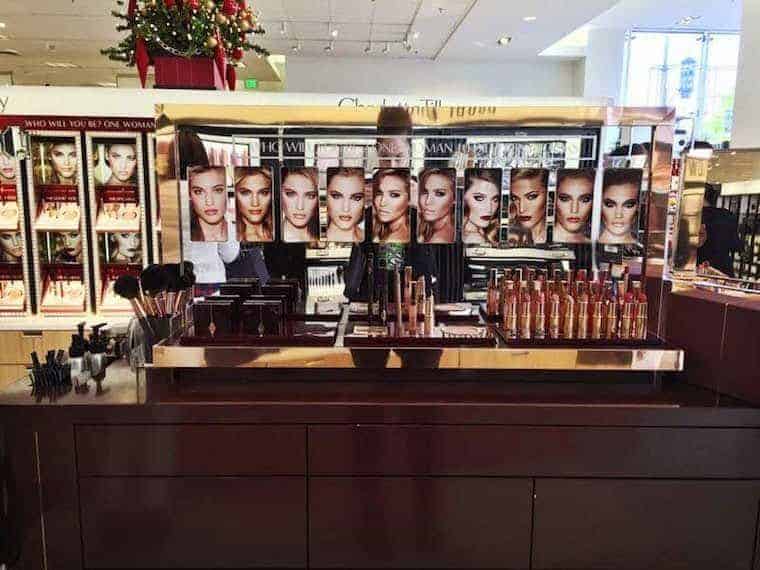 via Adaatude
I found out that only the larger Nordstrom locations carry the full Charlotte Tilbury line. But of course, you can always shop for the products online!
The first product I tried at the counter was the Light Wonder Foundation.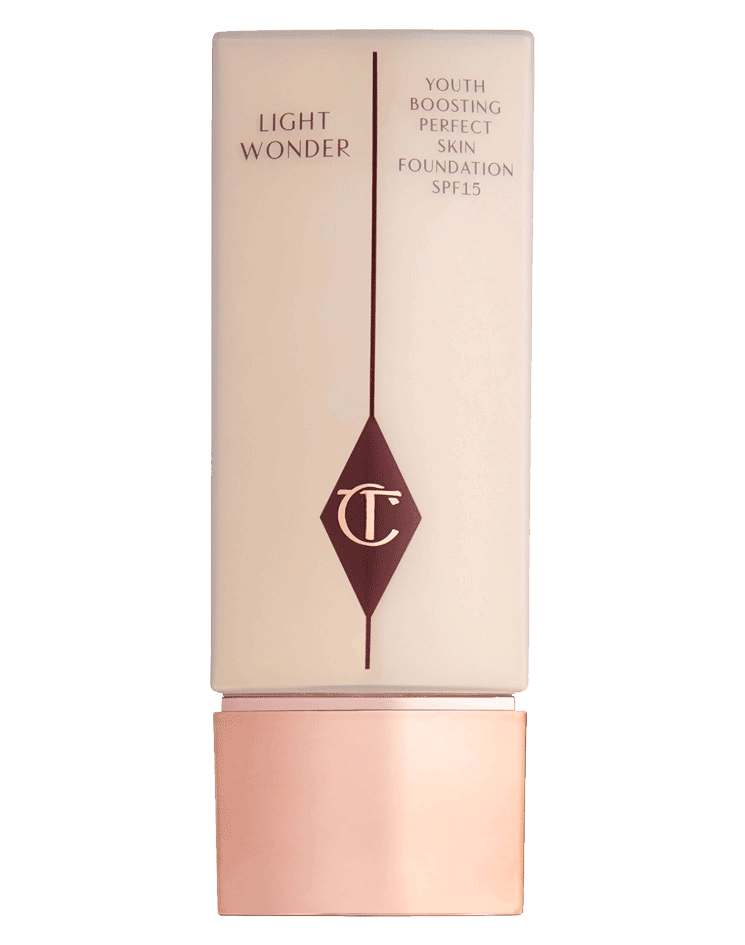 I was impressed with how light the foundation range goes to. A common problem for my fair skin is that foundations can be too yellow on my skin. I loved that this color has some pink undertones!
On the skin this foundation has a light to medium coverage with SPF 15. Also, it has pseudo-ceramides that hydrate your skin for up to 18 hours!!
But it wasn't until this spring when I wanted to try more of the beauty line for a spring refresh.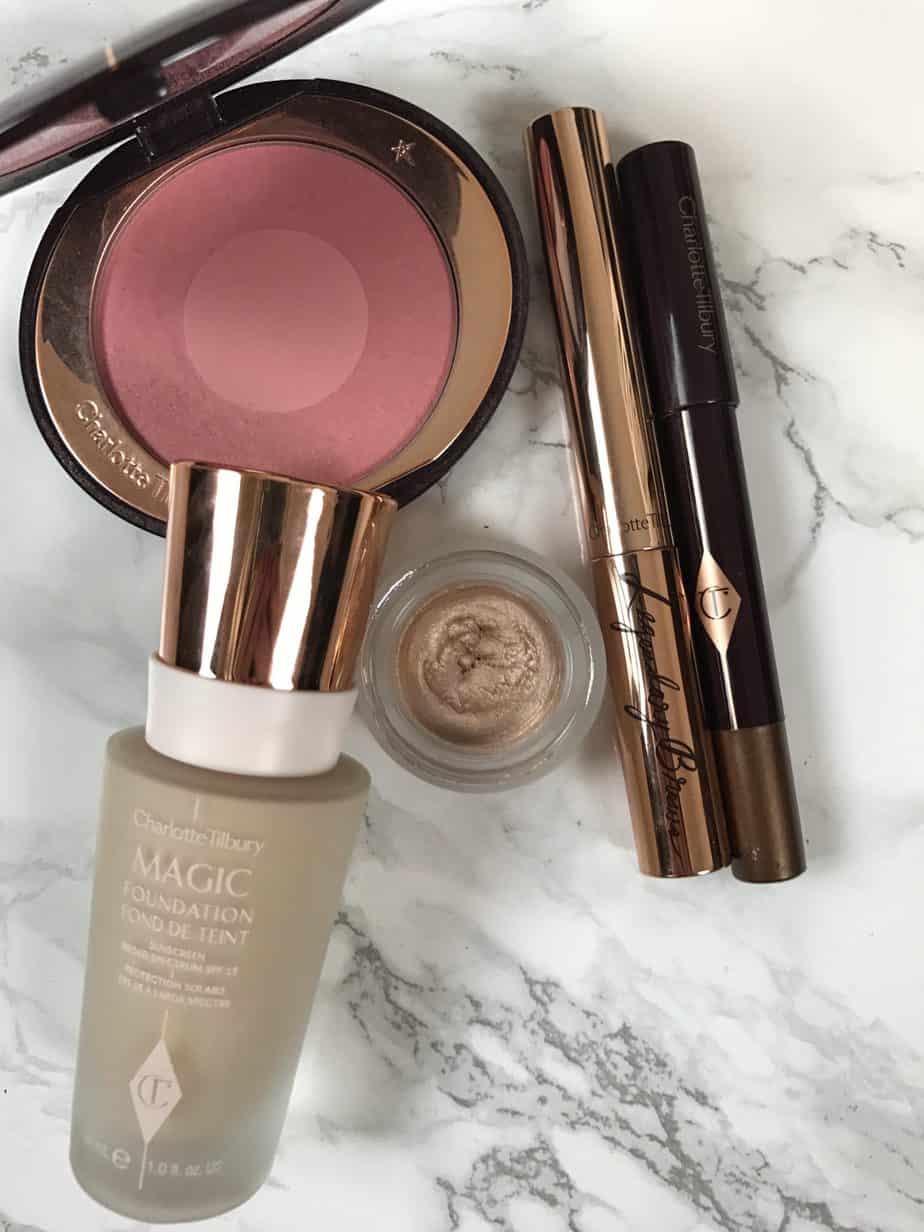 Since I loved the Light Wonder foundation, I wanted to try the Magic Foundation. I mean, if the word magic is in it, it has to be fantastic!
Spoiler alert – it really is fantastic.
What makes it this Charlotte Tilbury foundation so magical?
It's collagen-boosting!! Reducing the appearance of age spots by 75% in 4 months and reducing the appearance of acne after just 9 weeks!
Over 88% of women agree it matches their skin tone, lasts all day and is comfortable on their skin
Broad Spectrum SPF 15 protects from the damaging effects of the sun
The concentrated mushroom extract firms skin, tightens pores and floods the skin with moisture
Genius Hyaluronic Filling Spheres absorb into the skin and plump up wrinkles from within – in 1 hour skin looks smoother and firmer, plus more supple and youthful
Antioxidant vitamin C fights the damaging and ageing effects of free radicals
Charlotte has created 10 makeup looks that are perfect for all styles. For me, I love The Ingenue. This makeup look is perfect for a fresh, daytime look.
To complete this look, I began with the Magic Foundation. Then I added the Cheek to Chic blush in Love Glow. Just a swish on the cheeks is all that is needed. The pigment from this blush is incredible AND it lasts all day.
Since learning that brows are EVERYTHING, I had been on the hunt for an amazing brow gel. Of course Charlotte had me covered with Legendary Brows.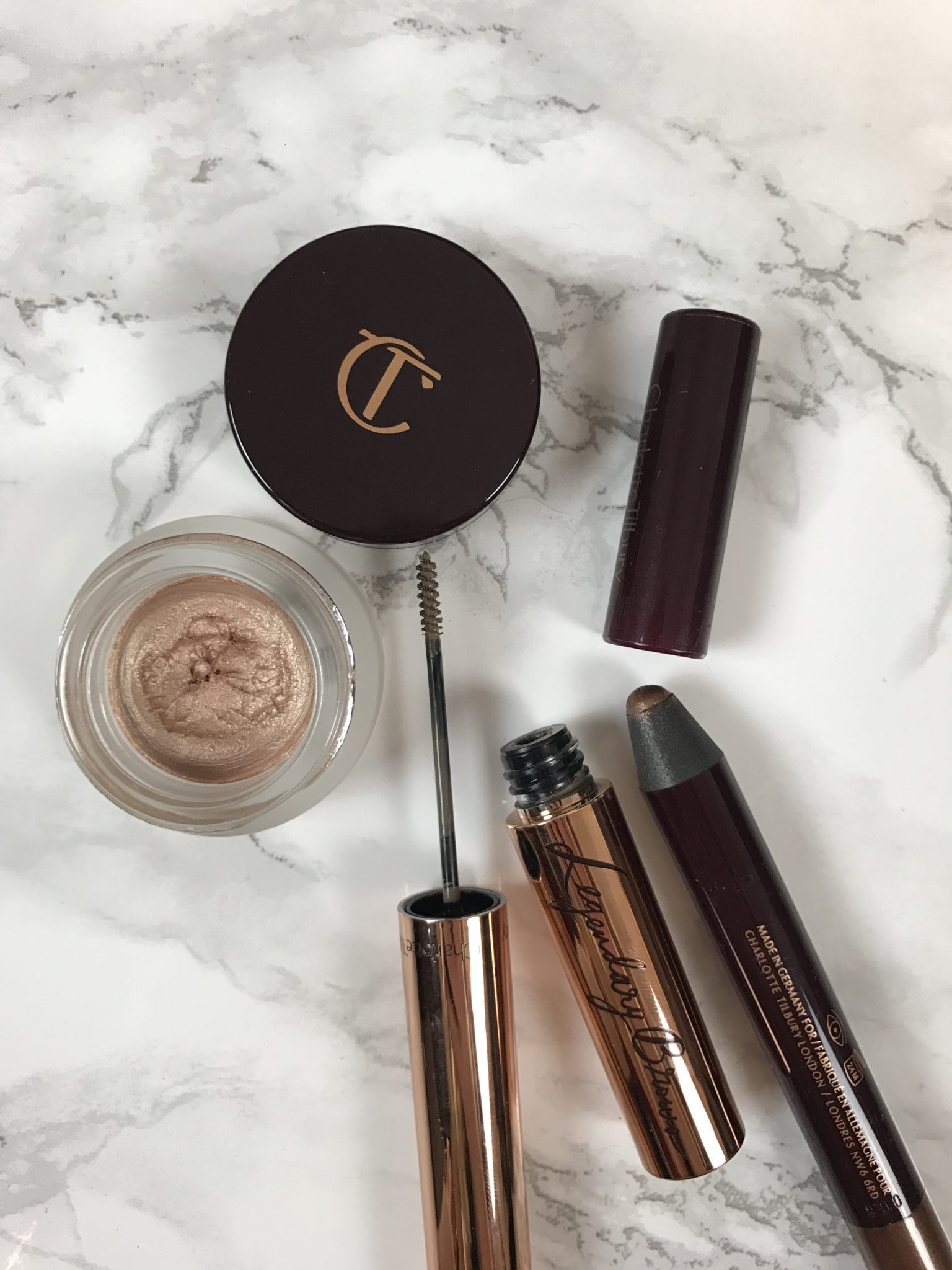 This precision brush coats each hair, even the baby ones, and literally grows the hair. Trust me – there will not be a "penciled-in" look with this brush! I have a few little patchy areas on my brows and this gel perfectly fills them in.
To finish off the eyes, I like to dap on the Eyes to Mesmerise eye cream shadow in Jean. It's so easy to do with just your finger! Then I line with the Color Chameleon eyeshadow pencil in Amber Haze. It's such an easy look and it takes less than a minute to do.
Here's the finished look: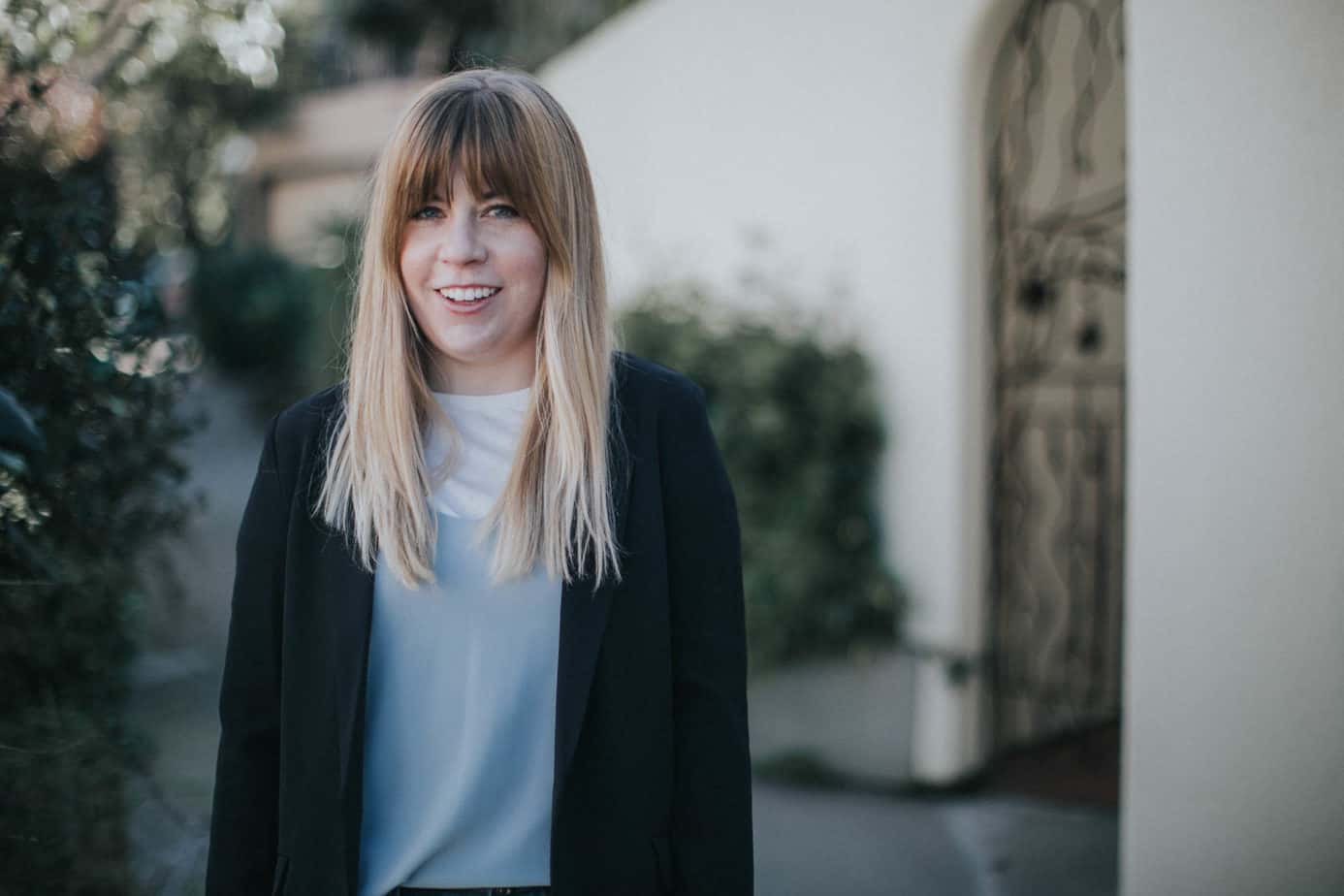 Have you tried Charlotte Tilbury makeup yet? I would love to hear if you have a favorite product! Leave a comment below!