For those with gluten sensitivity, I am sure you have become vigilant about watching what you eat and drink to make sure you don't have a flare-up. But have you ever thought to check to make sure your beauty products are also gluten-free?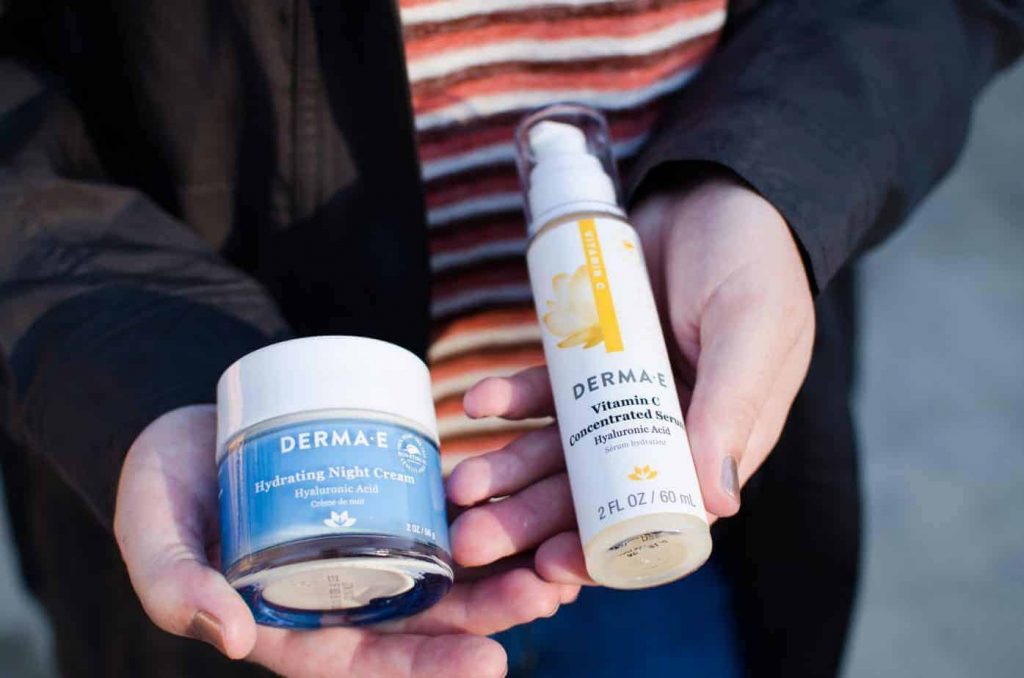 If you have ever experienced rashes, skin sensitivity, dry patches, or even acne, you could possibly benefit from gluten-free beauty products from Derma-E.
People sensitive to gluten may also want to use gluten-free skin care products to avoid inadvertently ingesting the protein. For instance, it's common for lip balms and other products to wind up inside your mouth when you eat or lick your lips. Hand creams can also pose problems if you frequently touch your fingers to your lips. By using gluten-free products, you eliminate the chances of accidental ingestion.
Two of my favorite products from Derma-E include the Hydrating Night Cream and vitamin C serum.
Since my skin becomes really dry in the winter, I change my nighttime moisturizer to an extra hydrating version that has Hyaluronic Acid.  A single molecule of HA can hold up to 1,000 times its weight in water, binding moisture to help plump, soften, smooth, tone, and rehydrate skin.
The Vitamin C Serum helps to brighten my skin and boost collagen health. With the combination of these two products, my skin is plump and hydrated all winter.
Have you ever thought about changing your beauty skincare to gluten-free? I would love to hear your thoughts in the comments!