This post is sponsored by Glad® but the content and opinions expressed here are my own.
Last weekend, Ernie and I moved into an amazing two bedroom bungalow. We were so excited to be able to move out of our one bedroom apartment and that excitement quickly faded when we realized how much stuff we had accumulated. Here are our tips on how to make moving easier and less stressful. 
When we signed our lease for our new home, we had about two weeks to get ready for the move. But since we didn't want to be living in a home surrounded by boxes, we waited until about three days before moving today to start packing.
So we got everything ready in about three days, so it doesn't take long to pack once you get going!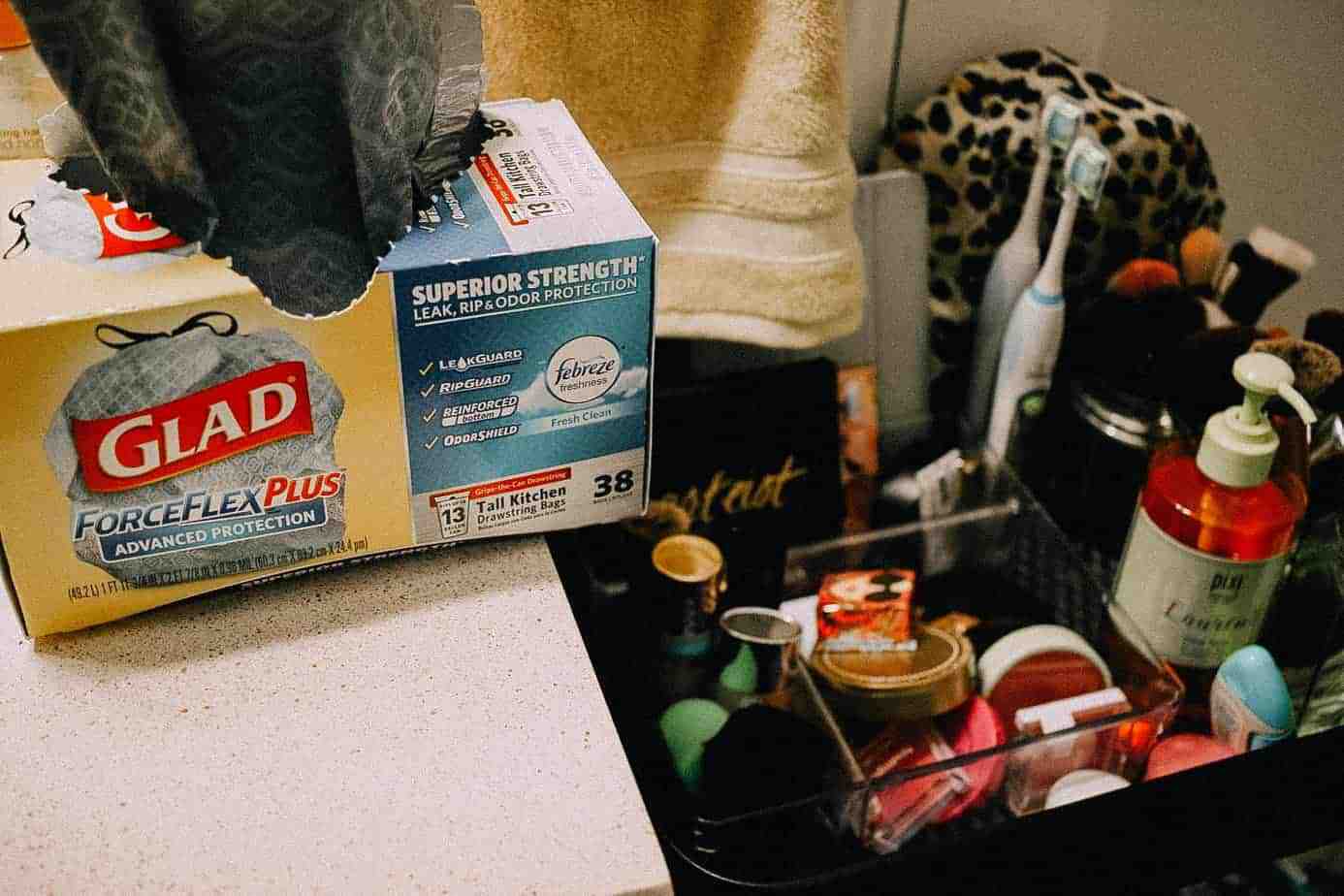 You won't believe how much trash you will accumulate while moving. Don't make packing worse by using thin trash bags. The Glad® Advanced Protection trash bags have RipGuard™ technology to prevent rips and tears. So when you're hauling items to the dumpster, nothing is getting out of the bags.
Want to know how tough these Glad Advanced Protection trash bags really are? They can stand up to the ultimate torture test – having your bag go through the airport as a checked bag! Click here to see the torture test video.
These Glad® Advanced Protection trash bags can be found at your local Walmart. It was so easy to pick up items for the move. While you're there, you can pick up some other moving items like packing tape….you'll need way more tape than you think!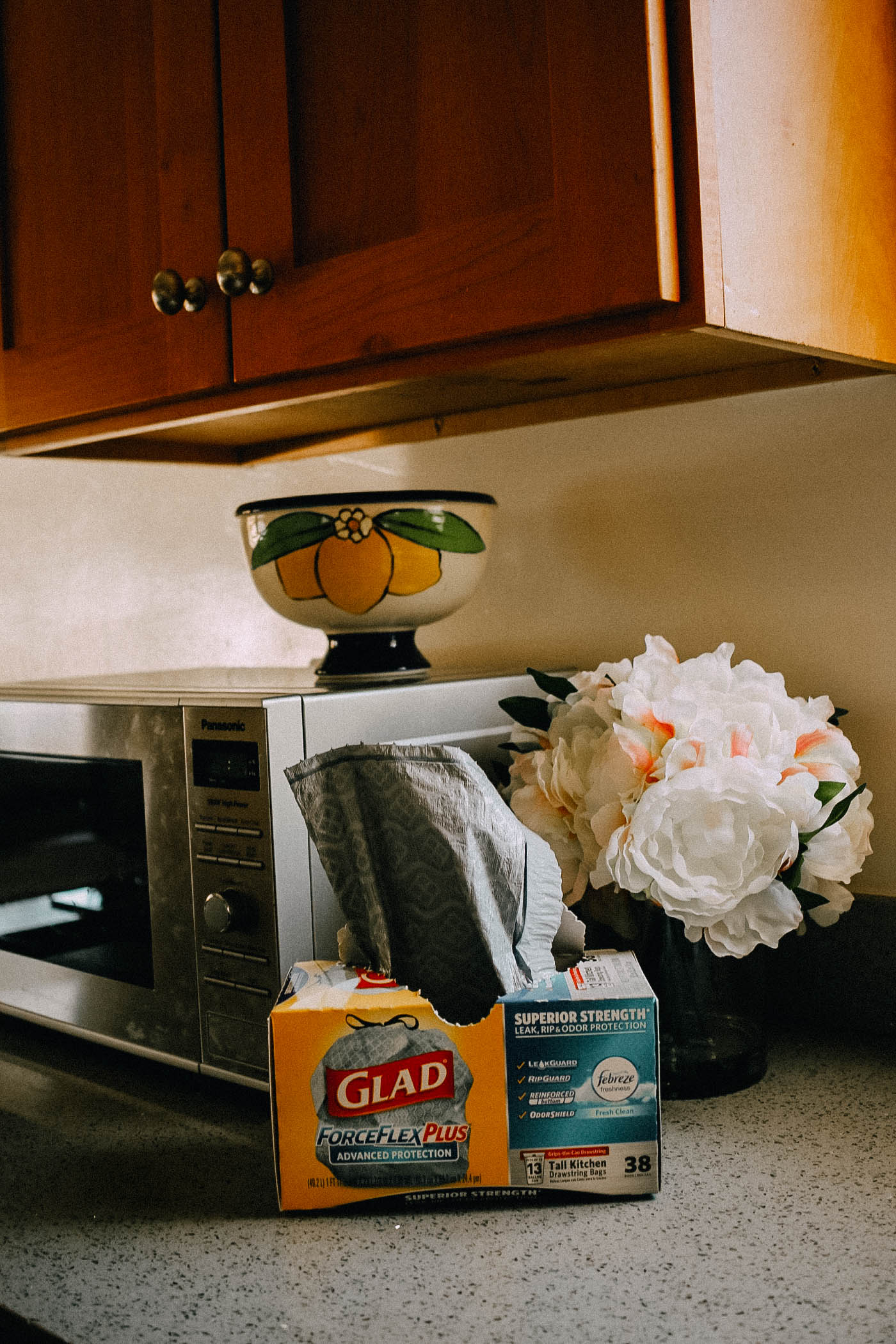 Mochi loves walking to the dumpster with me. He didn't realize how many times we would be walking back and forth during our moving weekend!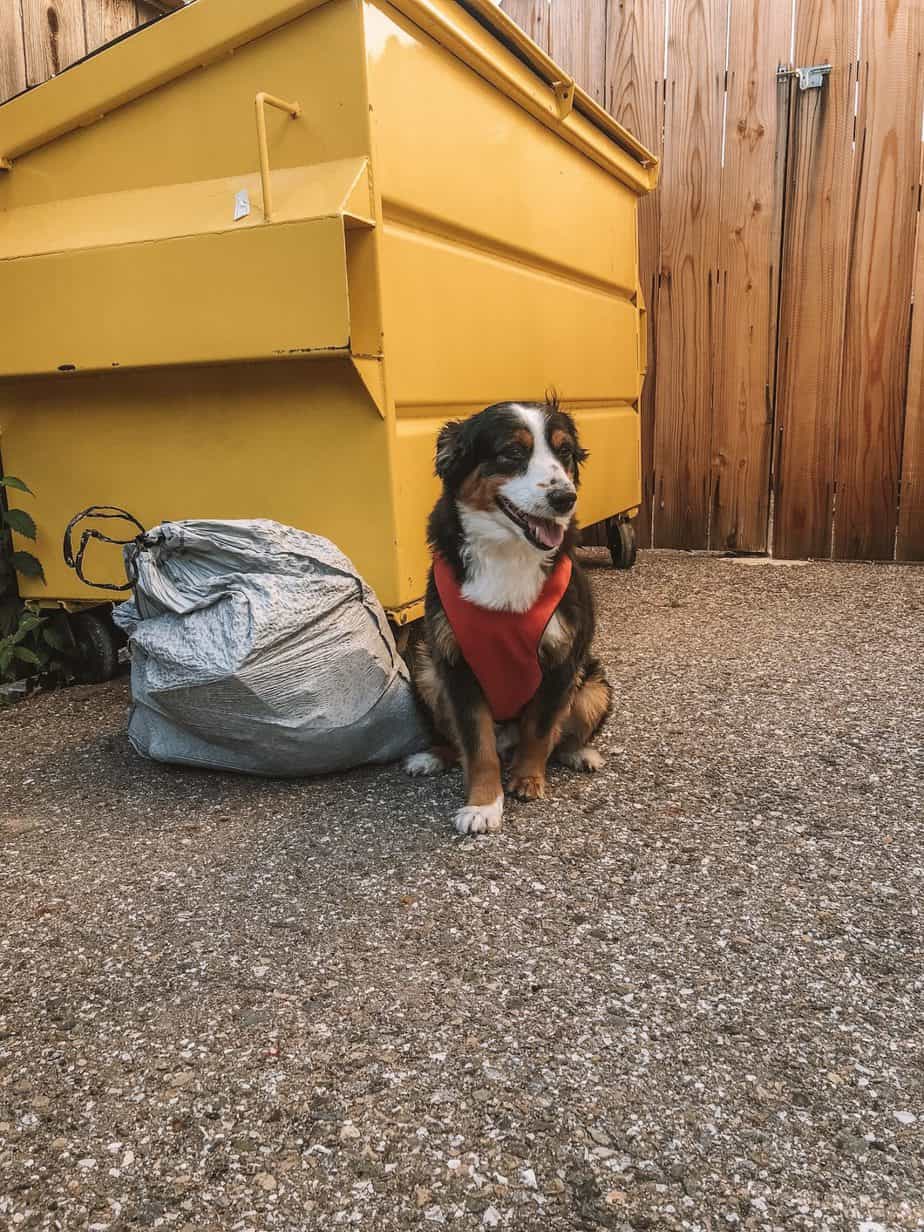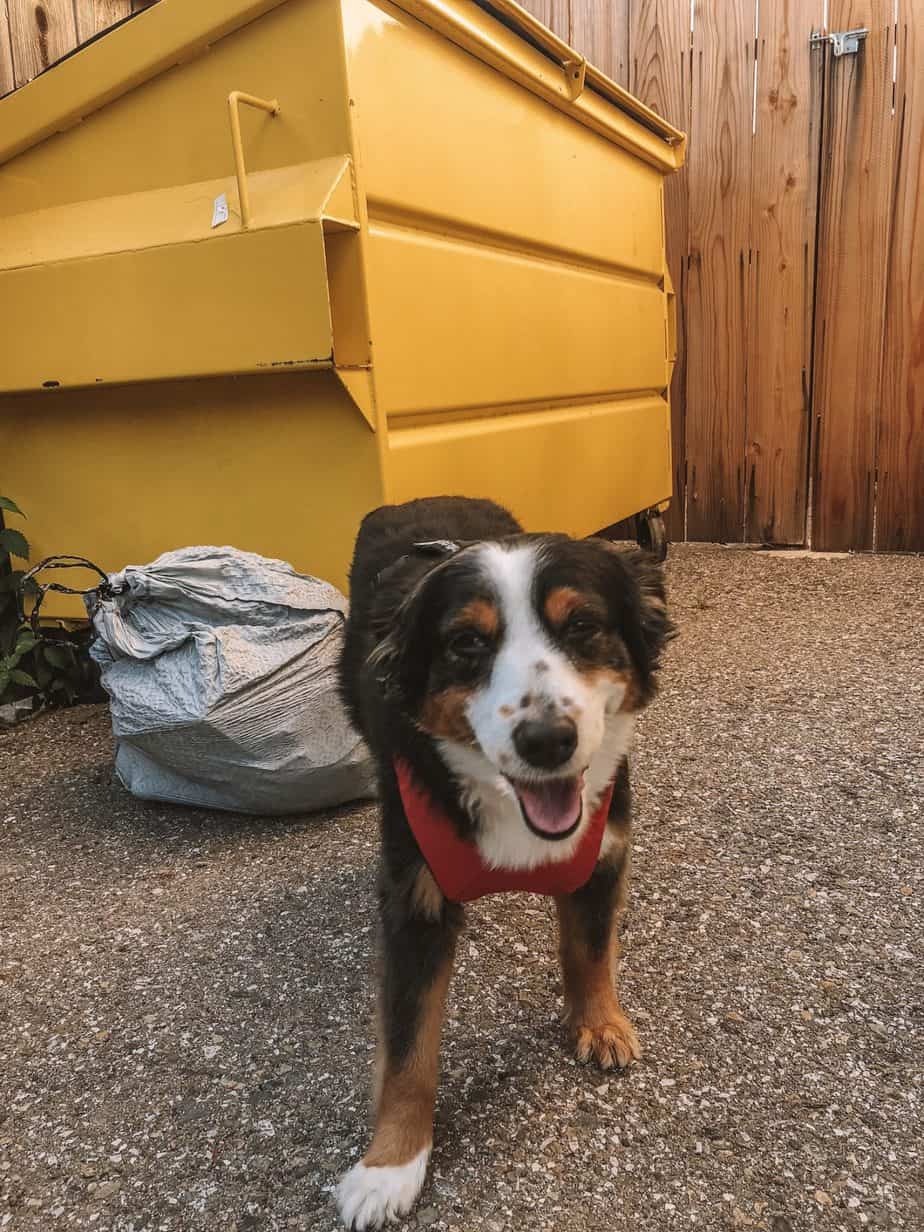 Pack an overnight bag for moving day
After a long day of moving, you might be too tired to go through your boxes to find your bathroom items or your pajamas. With an overnight bag, you can have everything you need to take a shower and find clean clothes.
Hire Movers
If you can afford the extra help, hiring movers will be a huge help in making your move less stressful. Ernie and I saw our movers struggling to get our large sofa in the front door of our house. Luckily, they were able to fit it through the back door! But we had to move the sofa, we would have been really stressed out when it didn't fit the first time.
Have your dog stay somewhere else
Luckily my in-laws live really close and Mochi loves his grandparents. To make sure he was safe while we were occupied with the big move, he stayed at their house during the day.
Move items in your car
Even if you hire movers, it's a good idea to move little, delicate, or valuable items in your car. Trust me, you don't want to have all of your wine glasses break in a moving truck!
No one likes moving, but if it's an upgrade, it's going to be worth it in the end. The best part is finally enjoying your new home!
If you have any helpful moving tips, share them below!
SaveSave
SaveSave