Thank you to Basic Invite for sponsoring this post. All opinions are my own.
Ernie and I are about to celebrate our fifth wedding anniversary this September. But I still remember what a pain some tasks were about wedding planning. Invitations were a HUGE pain point for us! If you are getting married soon, here's how to take the headache out of wedding invitations.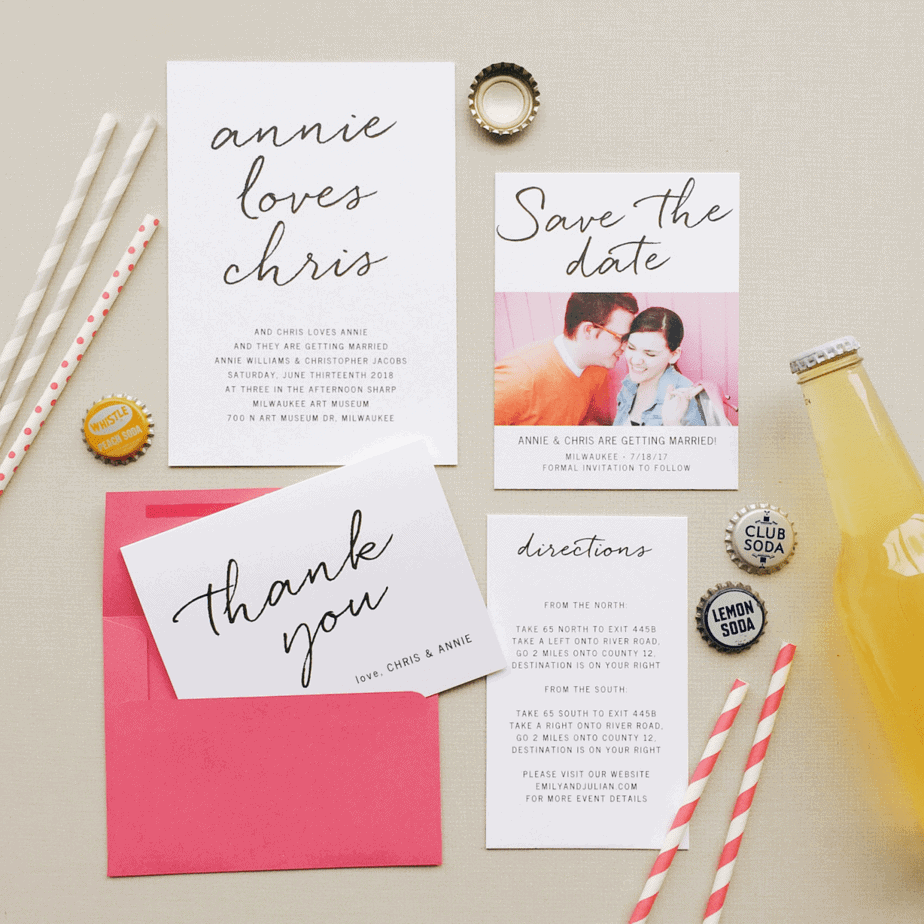 Obviously, if you have a wedding, you are going to need to invite guests. Here are a few tips on how to make the invitation process seamless.
Create a wedding website
A wedding website creates a hub of information that can be easily shared with all of the guests. It's the perfect spot to share your engagement story, where the wedding and reception are located, and even a place to RSVP. To make it easier for guests, send an invitation and provide the wedding website URL for reservations.
Address collection
To this day, I still have a Google doc of all my guests' mailing address! They really come in handy for holiday cards. To make it easier to collect addresses, Basic Invite has a free address collection service to request your addresses with just three simple steps. Share a link, collect addresses, and get free envelope printing.
Coordinate colors
If you need classic, colorful, or formal wedding invitations, Basic Invite has you covered. What makes them stand out is the ability to customize your invitations with almost unlimited color options. Once you select a design you can change the color of each element on the card to over 180 different color options. So, you can make sure the card is exactly how you want it – down to the littlest detail.
I remember picking out wedding invitations was hard for us. It's the starting point to your wedding that sets the mood for the entire event. No pressure at all!
But remember, this is your wedding day. It can be anything you dream of for the day!
If you are married, share your best wedding advice below!