Here are five of my favorite things (My Friday Five), happening this week.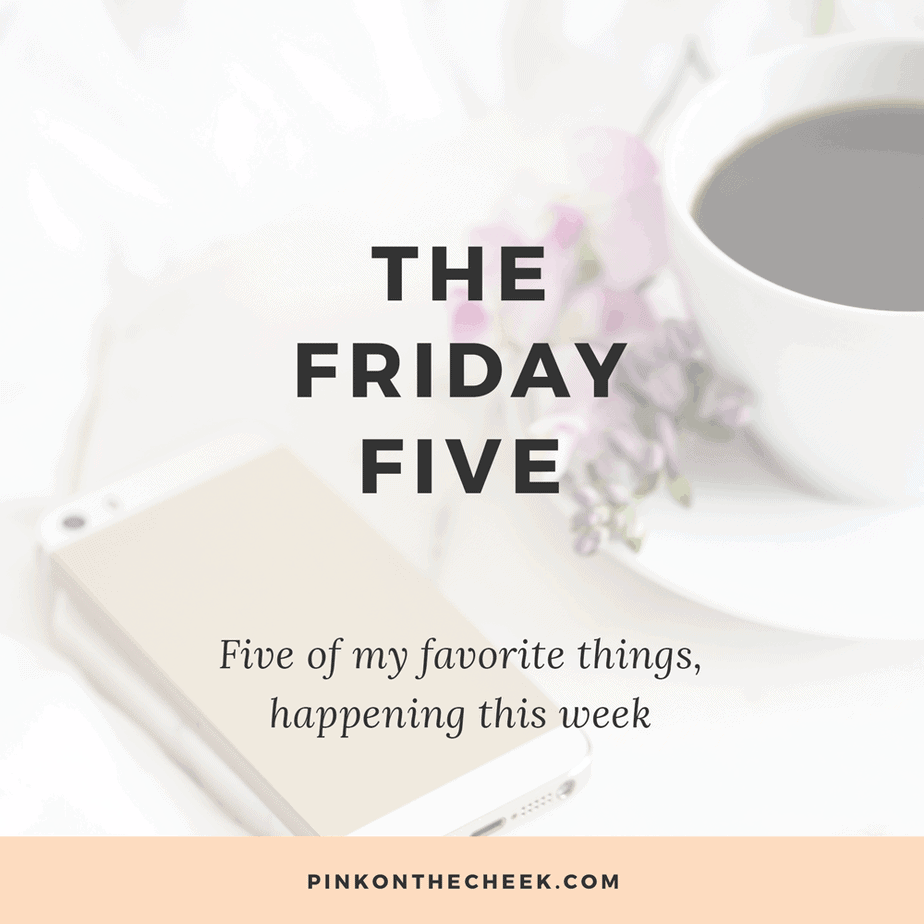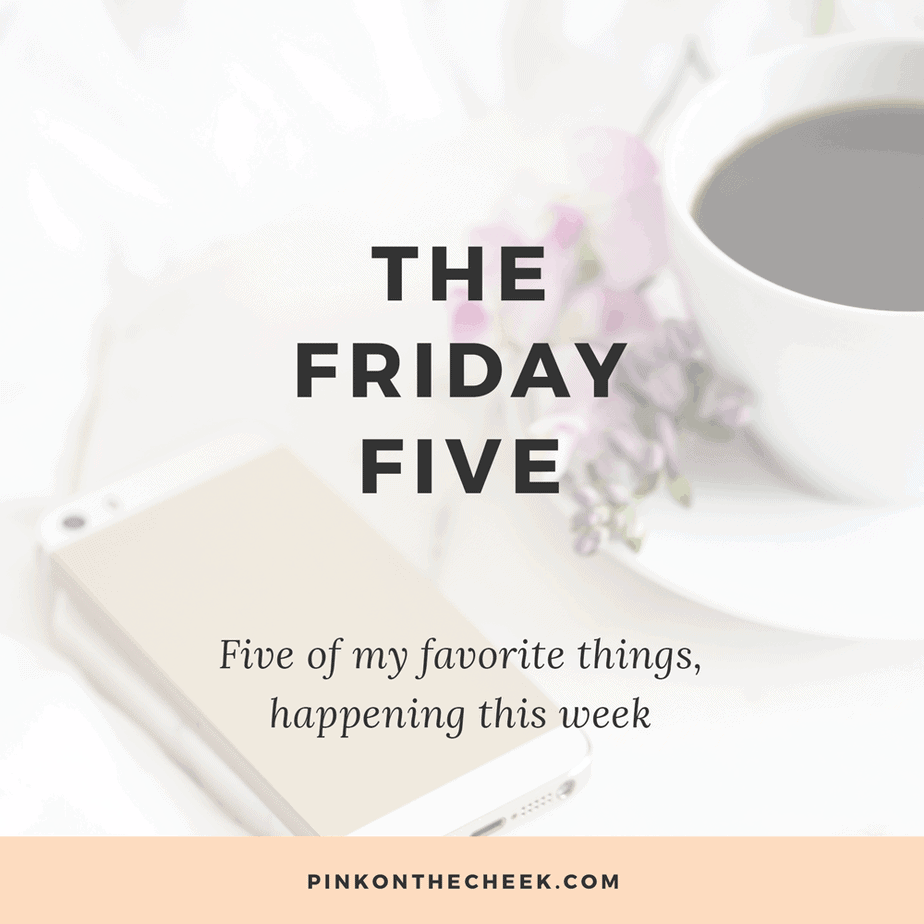 This week felt like a long one! Probably because this is one of my first full work weeks after New Years. Even after working from home for a few days this week, I am already itching for the weekend.
Let's get to the list!
La La Land
This movie soundtrack has been on repeat since I saw this movie last week. I can't get enough of all the beautiful piano solos, upbeat jazz notes, and of course…Ryan Gosling singing.
One of my all-time favorite movies is Singing in the Rain, so I was instantly in love when I saw the opening number. If you haven't already seen this movie, make a date with your bestie to see it!
Haute Chocolate
After sharing my favorite sites to get free stock photos, I finally bit the bullet and purchased a membership to Haute Chocolate. The minimum membership price is $75 for three months, but I think the price is well worth it. Not only do I have access to all the photos I could possibly need, but they also have incredible blog graphics to use.
Tailwind
Oh Pinterest. I have a love/hate relationship with the website. One one hand it's a consistent source of traffic to my blog, but then it takes a lot of work to keep up.
Luckily, I am trying out Tailwind this month to do all of the pinning for me! Check out my full review of the auto scheduler here.
Trader Joe' Festively Flavored Coffee Cup Celebration
I am sure this is probably going to sell out soon because the season is over, but Trader Joe's has an incredible coffee assortment right now. In the mix there are flavors like chocolate mint, gingerbread, French vanilla, caramel and wintery blend. The best part was that this 20 pack of coffee was only $10. This make me think I should probably go back to TJ's and get another box before their gone!
Great Mall Chinese New Year Festival
I was asked to host a Facebook Live event at The Great Mall in Milpitas this Saturday, featuring their 3rd Annual Chinese New Year Festival.
I am slightly nervous of making a fool of myself on a live internet connection. I don't even want to tell you how many "takes" I do when I am on Instagram stories.
If you are online this weekend, I will be posting this Saturday around 12pm PST. I hope you watch and cheer me on!
---
Hope you all have a great weekend!