This is a sponsored conversation written by me on behalf of SToK Cold Brew Coffee. The opinions and text are all mine.
When I was in college, there wasn't a defined path that leads to a career as a full-time blogger. In fact, there were not many people who even fit as a role model as a blogger or influencer for me to look up to.
Nowadays, there are e-courses, books, classes, and videos that show bloggers how to monetize their blog and make a full-time income.
Even though I never thought I would become a blogger in my career path, I truly believe that I what I learned in college has helped my blog grow to what is become today.
Build your social network
No, I am not talking about your follower count on Instagram. I mean get off the computer and socialize with your network. 
It may seem old-school, but get business cards for your website. All you need is your logo, name, and contact information. Then keep them in your purse. 
I learned while in college that you never know who you are going to meet during your day. Sharing your blog and what you do for work frequently comes up at parties and events. Always be prepared to share your website with a business card so they remember who you are. You never know who can benefit from your social media or content creation skills. 
Stay Organized
Man, if one thing I learned very quickly at Chapman, it was to keep myself organized so things don't fall through the cracks. 
With a full class schedule, part-time jobs, and internships, I had my hands full with a lot of obligations and deadlines. 
Personally, I love pen and paper to keep up with my schedule and then I set alerts on my phone for calendar dates and time.
Now with my blog, I still keep a paper calendar/notebook that helps me jot down post ideas on the fly and stay motivated with my daily schedule.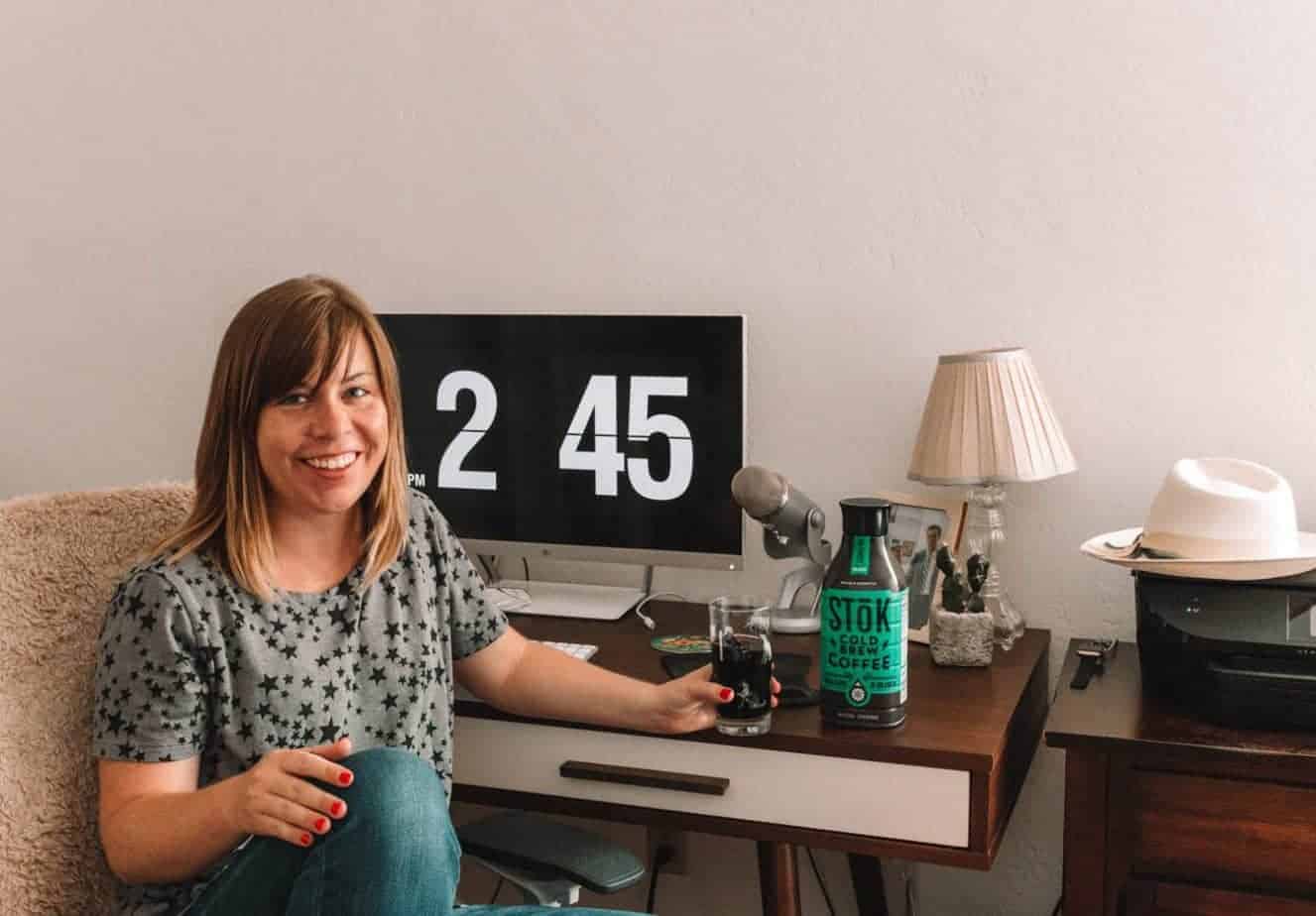 Anytime is coffee time
I remember when I thought that a 7 am class would be a good idea. Well, I learned pretty fast that I am not the most alert person that early in the morning. 
Luckily, there was coffee…and lots of it in the cafeteria. 
Now that I am out of college, and need to supply my own coffee, I love picking up SToK Un-Sweet Cold Brew Coffee in my fridge.
Since coffee is a must-have in my house, I am always looking for a coupon. Right now,  you can find a special deal on Stok at Target! Save 20% on select SToK cold brew coffee 8/5 – 9/8 on Cartwheel.
Set goals
Obviously one of my goals in college was to graduate, but I had a lot of little goals along the way to graduation. 
These little goals kept me motivated and inspired me to keep moving ahead when the days got stressful and tough. 
With my blog, I have set many little goals that have helped me on days when I want to throw in the towel. Blog life is no joke!
But blogging has opened up so many doors for me. It has allowed me to get my foot in the door at companies, allowed me to collaborate with some amazing brands, and also allows me to document this amazing life!
If you are thinking about blogging or just walk to chat about how to make the transition to full-time blogging, let's chat! You can always email me or leave a comment below.